Hyderabad: Uttam seeks relief for Osman Nagar residents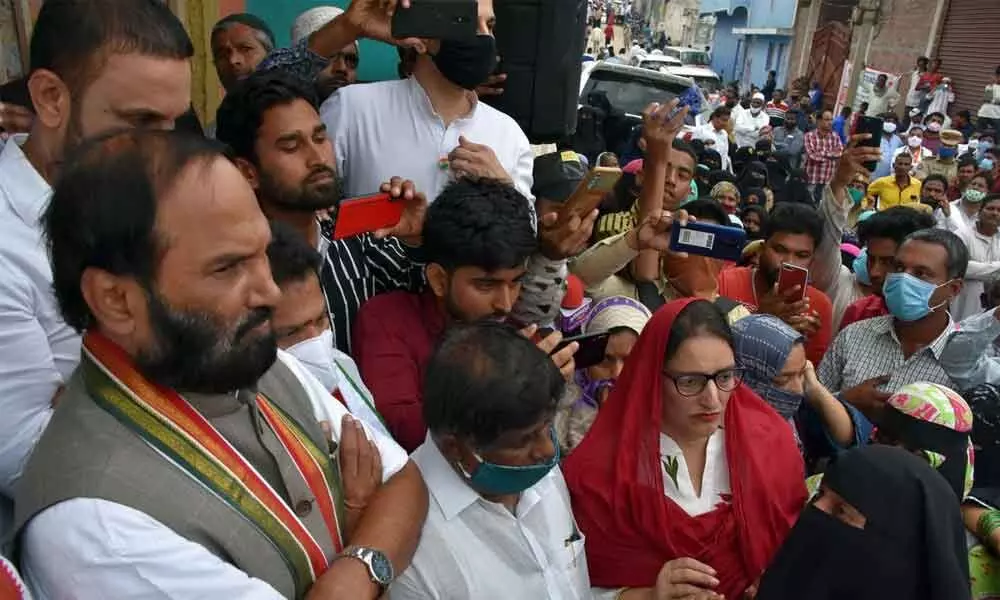 Highlights
The State Congress chief also demands compensation for the affected families besides a permanent solution to stop inundation of colonies in future by removing encroachments
Hyderabad: Telangana State Congress chief N Uttam Kumar Reddy on Sunday urged Chief Minister K Chandrashekar Rao to extend immediate relief to the residents of Osman Nagar, Saif Nagar, Abdullah Yehya Nagar and other localities which are still submerged in flood waters.
Uttam, in an open letter to the Chief Minister, said that the residences of Osman Nagar and other areas were living in miserable conditions as their houses remained inundated for the last two months.
He said more than 5,000 people of three colonies were forced to live on streets as they could not return to their houses. He said several areas under Jalpally municipality of Ranga Reddy district under Maheshwaram Assembly constituency were still under water and no efforts have been made by the authorities to remove the flood waters.
Adding that no government official or public representative tried to help the residents of Osman Nagar, he said, despite its proximity to Hyderabad and the constituency being represented by a minister, no steps were taken to help the affected families. He said that the conditions in Osman Nagar and surrounding areas have exposed the inefficiency of the TRS government and also the lack of coordination among Municipal, Irrigation, Revenue, Energy and other relevant departments.
It may be mentioned here that Uttam had visited Osman Nagar and other affected areas on November 13, and interacted with the affected families.
Seeking compensation for the affected families, he said steps should be taken to find a permanent solution to inundation of those areas in future by removing encroachments. He demanded that the State government conduct a medical camp in the area and permanently station a medical team till the situation limps back to normal.