KTR flooded with pleas for nominated posts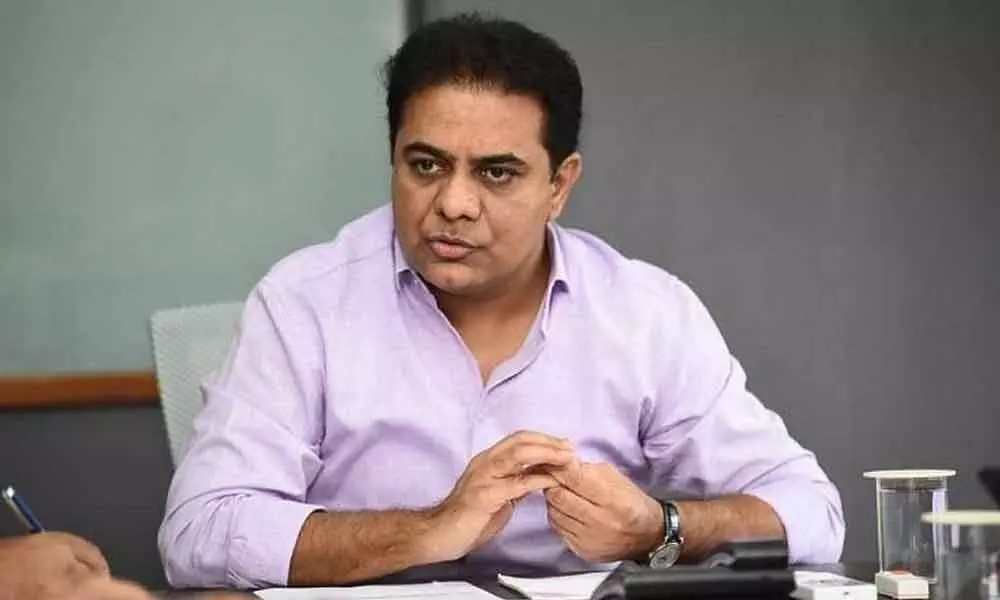 Highlights
TRS working president KT Rama Rao is being flooded with pleas from party leaders for nominated posts as the party has opened the doors of Pragathi Bhavan to allow all level leaders to meet him
Hyderabad: TRS working president KT Rama Rao is being flooded with pleas from party leaders for nominated posts as the party has opened the doors of Pragathi Bhavan to allow all level leaders to meet him.
It is learnt that KTR has been meeting leaders and enquiring about political developments in their respective Assembly segments following the debacle in Dubbaka by-election and GHMC poll. While the party wanted to get a picture at the ground-level, the TRS leaders are not losing the opportunity to express their demands.
After getting feelers that the unexpected setbacks in the recent polls were due to the low spirits of local leaders sore over not being able to apprise the party top brass of developments, KTR has started the deliberations and meeting the leaders personally.
"There is a sense of unhappiness in the cadres as they feel that there is a disconnect with the high command including the Chief Minister, and hence their disinterest in the election process," reasoned a senior TRS leader on condition of anonymity. It is only after the fallout of leaders' dissatisfaction as reflected in the polls that the high command woke up to reality and is holding deliberations, he pointed out.
While KTR is meeting party leaders to know the ground situation, CM KCR is calling over MLAs and enquiring about the issues in their constituencies. Wherever necessary, the CM is directing officials to take up and complete development works in the constituencies of some MLAs.
However, the party is faced with a flood of pleas from the leaders for the nominated posts. Sources said that many of the leaders coming to the Pragathi Bhavan are insisting that the party give them nominated posts. The leaders are pointing out their association with the party since the days of Telangana agitation.
Sources said some leaders are strongly insistent on some recognition from the party after years of service. They are also letting their displeasure over the defectors from other parties getting prominence over them. Some are taking the support of MLC Kalvakuntla Kavitha to secure the nominated posts.
Sources said that the leadership has asked them to wait till Sankranti. "You have waited till now... wait till Sankranti, you will get due recognition," is what the party is telling aspirants. There is an air of optimism palpable among the leaders that at last some good news in the offing during around festival because over 100 nominated posts need to be filled up.
Interested in blogging for thehansindia.com? We will be happy to have you on board as a blogger.