Visakhapatnam: Awareness rallies held for conservation of environment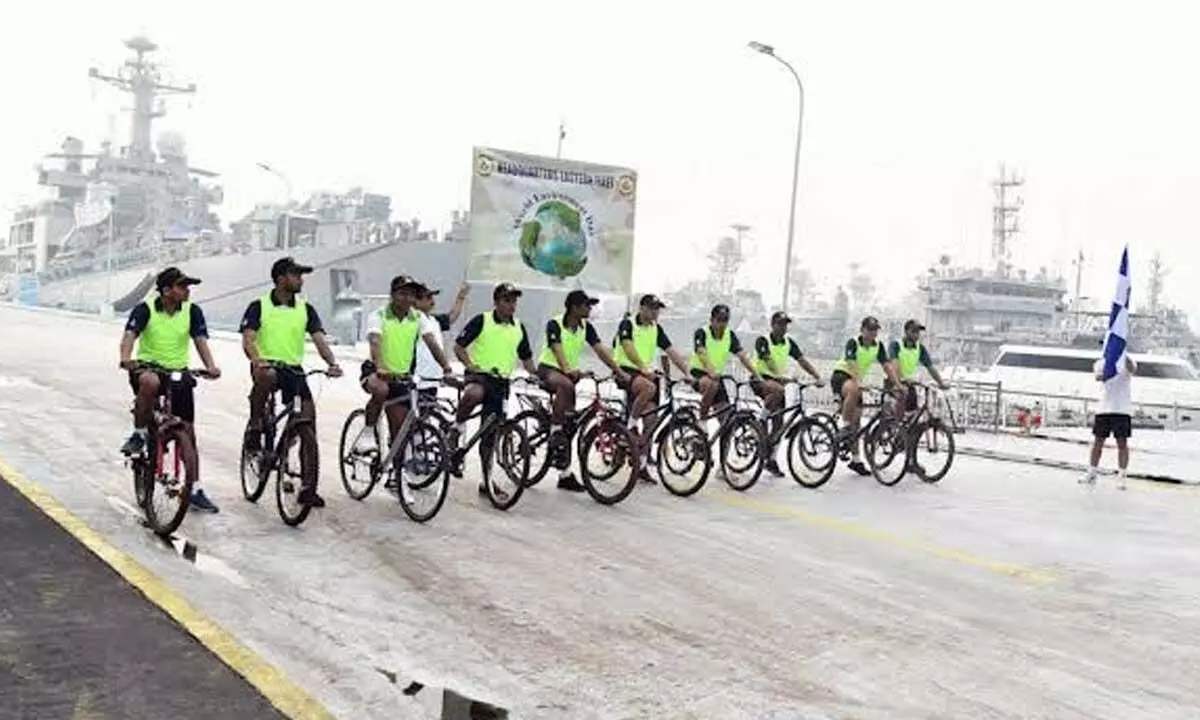 Highlights
Cyclists promote idea of protecting- environment by switching over to a sustainable mode of transportation
Visakhapatnam: As a run-up to 'World Environment Day' observed on June 5, Eastern Naval Command (ENC) organised a number of bicycle rallies in different parts of the city.
With an aim to spread awareness about the conservation of environment and extend support to the Mission Lifestyle for Environment (LiFE) initiative of the Government of India, the rallies promoted the idea of protecting the environment by switching over to a sustainable mode of transportation, reducing carbon footprint and bringing much desirable change needed for a better, cleaner and greener future.
The rallies held saw a participation of more than 500 persons and were conducted by the Naval Dockyard Visakhapatnam, the Eastern Fleet, INS Dega, INS Virbahu and INS Satavahana. Also, the event also served as a platform to increase awareness about environmental conservation and sustainable transportation.
Posters and banners reinforcing the awareness of implementing environmentally-friendly measures at the workplace, in public places and at home were displayed along the route.
The rally coordinated by the Naval Dockyard Visakhapatnam was flagged off and led by Admiral Superintendent Dockyard Rear Admiral Sanjay Sadhu.
In addition, as a measure towards promotion of a clean environment and reduction of carbon emissions, units observed 'No Vehicle Day'.