Visakhapatnam: RINL takes up infrastructure development in schools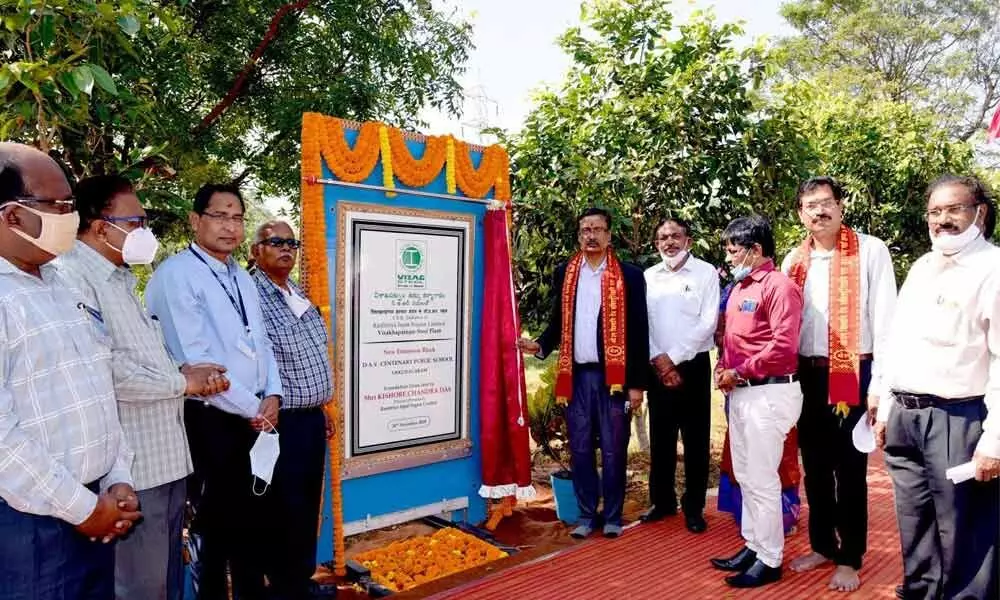 Highlights
Rashtriya Ispat Nigam Ltd (RINL), the corporate entity of Visakhapatnam Steel Plant, has extended financial support to the tune of Rs 91 lakh under corporate environment responsibility (CER) for improving infrastructure at some of the schools in Visakhapatnam
Visakhapatnam: Rashtriya Ispat Nigam Ltd (RINL), the corporate entity of Visakhapatnam Steel Plant, has extended financial support to the tune of Rs 91 lakh under corporate environment responsibility (CER) for improving infrastructure at some of the schools in Visakhapatnam.
They include Visakha Vimala Vidyalaya, BC Road, DAV School Visakha and Vimala Vidyalaya in Ukkunagaram. The proposed infrastructure will be constructed by AP Samagra Shiksha Abhiyan.
Director (Personnel), RINL, Kishore Chandra Das, laid the foundation stone for the infrastructure of the above three schools on Monday. Inaugurating the solar power project at Visakha Vimala Vidyalaya, he laid emphasis on the role of teachers in inculcating discipline among students.
As part of its initiative to encourage renewable energy resources, RINL provided funds of Rs 11.97 lakh from CER budget for the installation of 25KWp capacity solar power systems at Visakha Vimala Vidyalaya School, BC Road.
Executive Engineer, APSSA, FK Lakra, CGM (Town Admn), RINL K Satyam, among others were present.