Pakistan's Supreme Court orders reconstruction of vandalised Hindu temple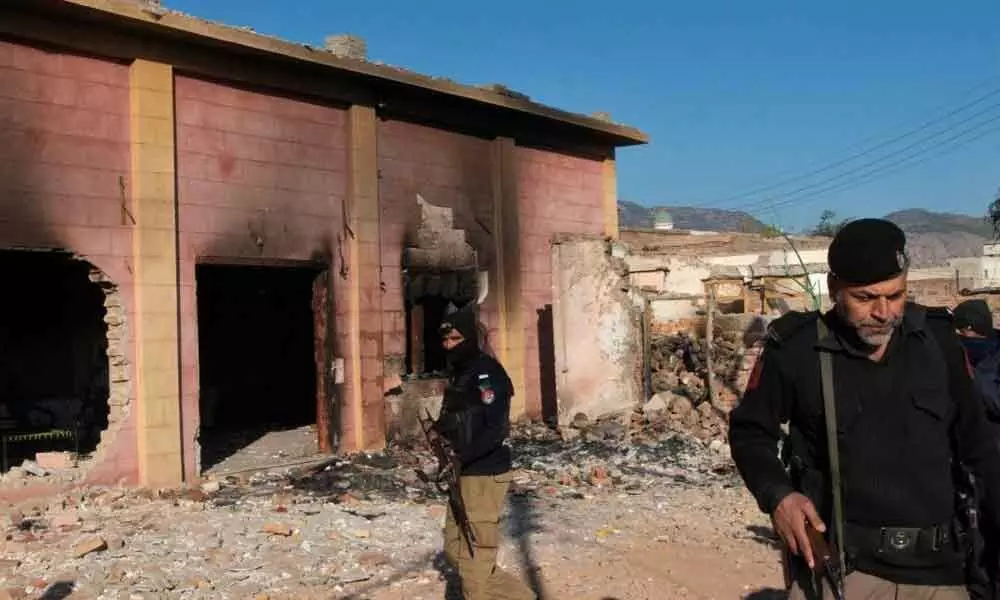 Highlights
Pakistan's Supreme Court on Tuesday ordered the Evacuee Property Trust Board (EPTB) to start reconstruction of a century-old Hindu temple that was vandalised and set on fire by a mob in Khyber Pakhtunkhwa province last week, saying the attack has caused "international embarrassment" to the country
Islamabad: Pakistan's Supreme Court on Tuesday ordered the Evacuee Property Trust Board (EPTB) to start reconstruction of a century-old Hindu temple that was vandalised and set on fire by a mob in Khyber Pakhtunkhwa province last week, saying the attack has caused "international embarrassment" to the country.
The apex court, which took notice of the attack and ordered the local authorities to appear before the court on January 5, also directed the board to submit in court details of all functional and non-functional temples and gurdwaras across Pakistan, Dawn newspaper reported.
The attack on the temple in Terri village in Khyber Pakhtunkhwa's (KP) Karak district on Wednesday by members of radical Jamiat Ulema-e-Islam party (Fazal ur Rehman group) drew strong condemnation from human rights activists and the minority Hindu community leaders.
During the hearing on Tuesday, a three-member bench headed by Chief Justice Gulzar Ahmed also directed the EPTB to clear encroachments from temples across the country and take action against officials involved in the encroachments.