Prashant Kishor a step away from joining Congress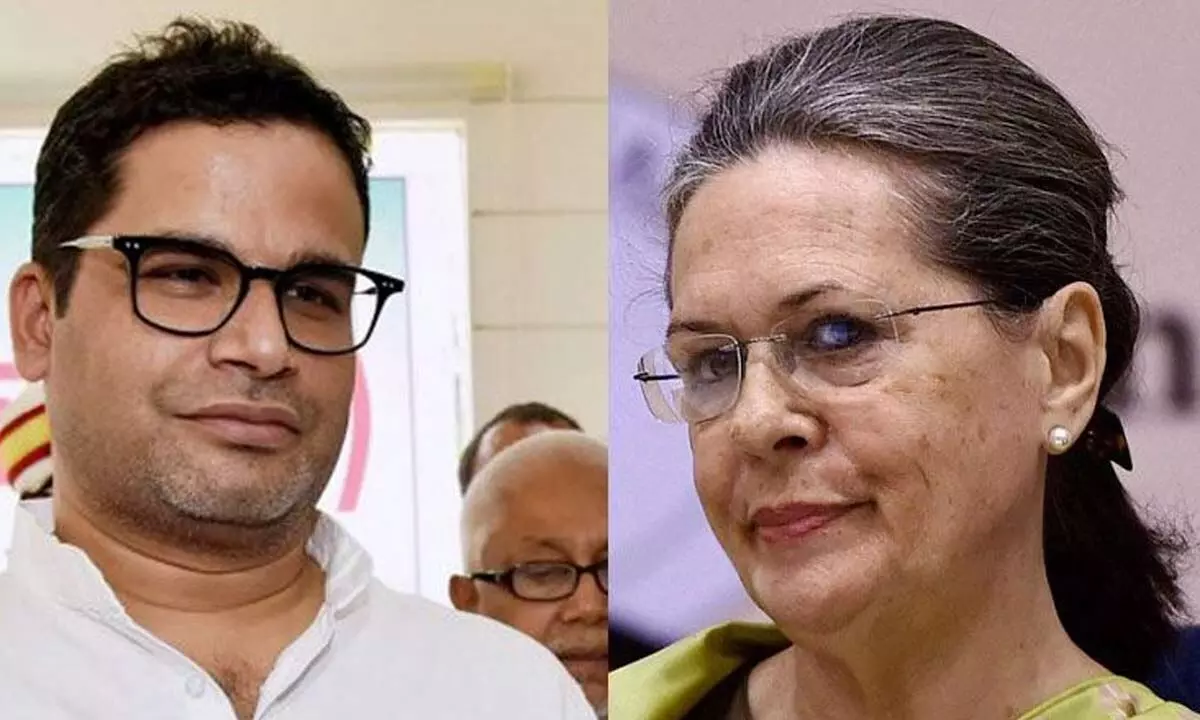 Highlights
Moily bats for Kishor's induction; says Sonia keen on involving poll strategist
New Delhi: Congress chief Sonia Gandhi was "very keen" to involve Prashant Kishor in working out a strategy for the party even about a couple of months ago but the matter was "again delayed", senior Congress leader M Veerappa Moily said on Tuesday and advocated that the poll strategist be inducted into the party now. The former Union minister said it is "quite heartening" to see that Gandhi has taken up the initiative to involve Kishor to come out with a strategy for the 2024 Lok Sabha elections, and the party's revival plan and strategy for the assembly elections in Gujarat, Himachal Pradesh, Rajasthan, Madhya Pradesh, Meghalaya, Nagaland, Tripura, Mizoram, Karnataka, Chhattisgarh and Telangana in 2022-2023.

"I was really looking forward for working out a strategy to prepare the Congress party for the upcoming assembly elections in 2023 and the Lok Sabha elections of 2024. In fact, she (Sonia Gandhi) was very keen to involve Prashant Kishor for working out a strategy for the Congress party about a couple of months back. But for some reasons the matter was again delayed," Moily told PTI in an interview.
"I had already addressed a letter to the Congress president on April 5, 2022, with appropriate strategy to take the agenda of INC forward, by taking into confidence other secular forces/parties and also a special note for Karnataka. The Congress president has acknowledged the said note," he said. Moily said he had met Kishor on March 25 and discussed with him his involvement in the Congress for working out a strategy for assembly elections of 2023 and also the Lok Sabha polls in 2024. Noting that the news about involvement of Kishor resurfaced again last Saturday, he said it came as a "long-awaited validation" for him personally and also to the rank and file of the party.
"I am quite excited that the Saturday meeting has been followed up seriously," the former Union minister said. Moily said he has earlier recommended to Gandhi that Kishor be inducted into the party. He had also voiced strong support last September for Kishor's induction into the Congress and said those opposing his entry into the party were "anti-reform". Kishor on Saturday had given a detailed presentation to the Congress' top brass at a meeting chaired by Gandhi on the way forward for 2024 General Elections, while expressing readiness to join the party. Kishor, who has held several rounds of meetings with the top Congress leadership, is also learnt to have made suggestions on the upcoming assembly elections.