Diabetes epidemic shifting to urban poor: Dr Mohan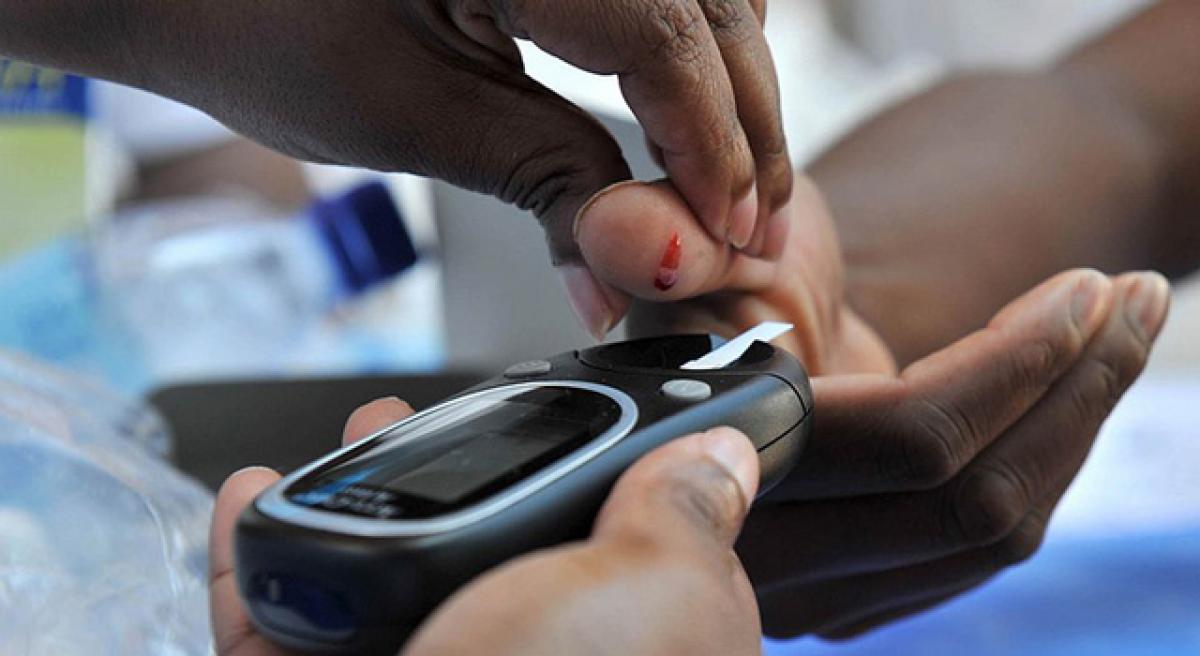 Highlights
Diabetes, once a disease of the affluent, is now rampant among the urban poor too and preventive measures and free screening services are urgently required to control its impact.
Diabetes, once a disease of the affluent, is now rampant among the urban poor too and preventive measures and free screening services are urgently required to control its impact. This is the recommendation of pioneering diabetologistDr. V. Mohan, one of the authors of a 15-state study on diabetes funded by the Indian Council of Medical Research and the Ministry of Health. The study was published in The Lancet last month. At 16.7 per cent, India had the highest share of the worlds diabetics in 2015 after China (26 per cent).
Mohan, 63, who heads the Dr Mohan's Diabetes Specialties Centre in Chennai, is a graduate of Madras Medical College and a fellow of all the four Royal College of Physicians in Glasgow, Edinburgh, London and Dublin, the American College of Endocrinology and all the three science academies of India. He was awarded the Padma Shri in 2012.
In an interview with IndiaSpend, Mohan discusses the reasons for the spread of diabetes across classes and the need to tweak public health policy to deal with the epidemic. Excerpts:
Q: Prevalence of gestational diabetes mellitus -- onset of diabetes during pregnancy -- has been increasing as much as impaired glucose tolerance in India. Did you notice this in your study?
A: This study did not look at the prevalence of gestational diabetes mellitus. However, from earlier studies, we have shown that the prevalence of gestational diabetes is also increasing in our country.
Q: The study argues that mainland states see more cases of diabetes than the northeast (prevalence in the sample's eight mainland states is 8•3 per cent but only 5.9 per cent in six northeastern ones). What makes the mainland population more vulnerable to diabetes?
A: The differences between diabetes in the mainland and northeastern states could be due to several factors. Of course, it could be due to ethnic differences or even genetic differences but also it could be related to lifestyle, for example, the cereal type consumed. Even more importantly, it could be related to physical activity, which is much higher in the northeastern states that have a hilly terrain. Perhaps the combination of these factors have contributed and the lesson to be learnt is that by lifestyle modification, diabetes prevalence can be reduced.
Q: The study says the "main factors driving the diabetes epidemic in both urban and rural areas are obesity, age, and family history of diabetes". It also points out that in urban areas "less affluent individuals have a higher prevalence of diabetes than their more affluent counterparts". Do the same factors affect the rich and the poor in urban India -- obesity, age and family history?
A: Further analysis has to be done to answer these questions and such analyses are now going on.
Q: The study points out that this epidemiological transition from the affluent to the urban poor "is worrying because it suggests that the diabetes epidemic is spreading to those individuals who can least afford to pay for its management". What sort of change in focus would you like to see in government health programmes for diabetes?
A: The government should provide free treatment for those who cannot afford to pay. Public-private partnerships would also help.
Q: Indians remain one of the biggest out-of-pocket health spenders. Do you think India should follow the US example of allowing tax deduction for diabetic expenses?
A: Tax deduction for diabetes expenses could be one solution. The other is to provide widespread insurance which can also pay for out-patient treatment. Better control of diabetes will result in lower rates of complications that are more expensive to treat than diabetes itself.
Q: The study admits that being "cross-sectional [it cannot make] inferences of causality". Have you made any presentations to the authorities for supporting longitudinal studies in the future?
A: There are some longitudinal studies going on in India. One of them has already been published, that is, the Chennai Urban Rural Epidemiology Study. There are other studies like the CARRS [Centre for Cardiometabolic Risk Reduction in South-Asia Surveillance] study, which is also ongoing now.
Q: Diabetes accounts for 2.4 per cent of the disability adjusted life years lost in India. It also leads to other major complications such as stroke, kidney failure and vision loss. How should public health programmes be restructured to include such ailments?
A: We need massive awareness programmes. We have to teach people about the importance of diabetes and its good control. We should also convey the message that good control of diabetes and related co-morbidities like blood pressure and lipid disorders can prevent diabetic complications. Finally, there should be facilities for screening not only for diabetes but also for its complications.
Q: You have pointed out earlier that rising diabetes incidence among urban Indians is partly because they are aping the food habits of the West. So is this factor now applicable to the urban poor as well?
A: What happens is that as the epidemic of diabetes matures, the more affluent and educated classes of society begin to take care of themselves because knowledge and awareness levels are better. They also have the facilities to look after their health. Hence, the diabetes rates begin to level off in the upper classes.
However, by this time the standard of living among the urban poor begins to improve. When this happens, they start changing their lifestyle. Their physical activity goes down. They get mechanised transport, their eating habits change. They start eating unhealthy foods and the brunt of the diabetes epidemic now shifts to the poor. So, in this sense, behavioural change cuts across all classes.
By Vipul Vivek