Deputy CM distributes rice among flood-affected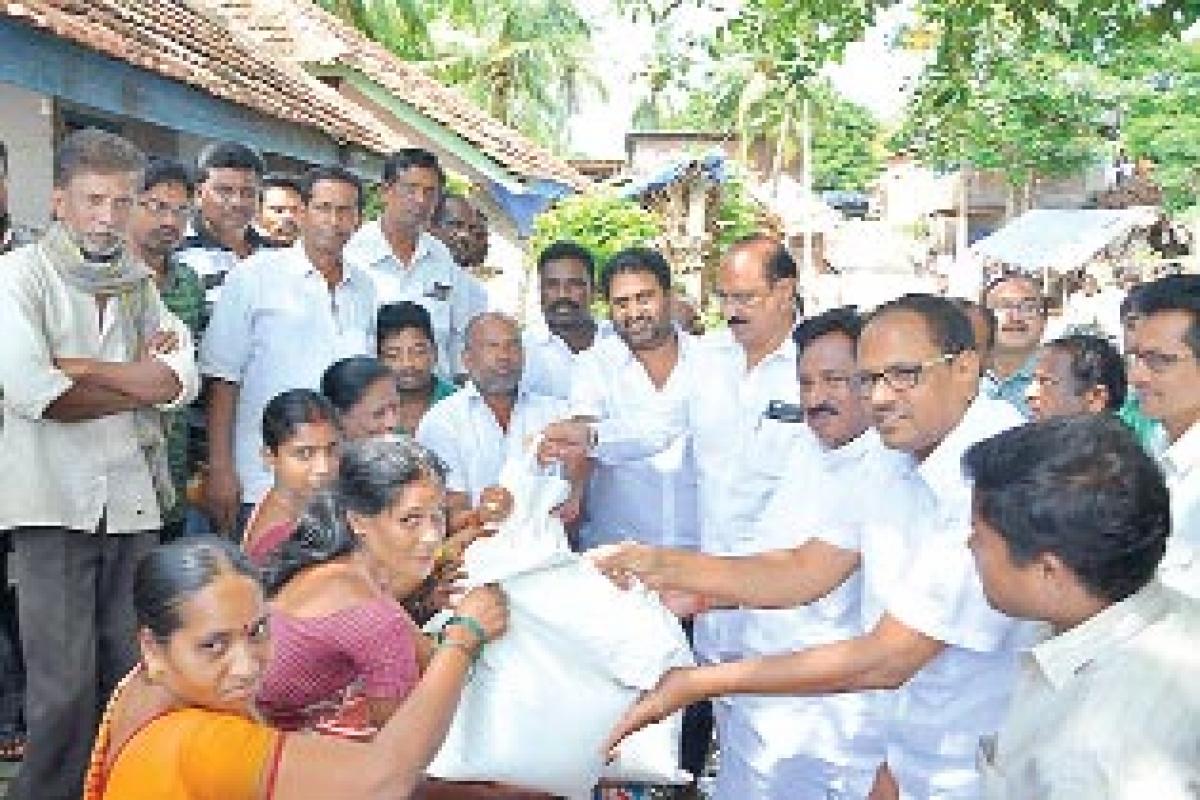 Highlights
He along with the Health Minister inspected the government hospital here and went round various wards.  Kamineni Srinivas asked the medical officers to
Mummidivaram: Deputy Chief Minister Nimmakayala Chinarajappa and Health Minister Kamineni Srinivas on Wednesday distributed rice among rehabilitated hut-dwellers because of floods and assured them of necessary support from government.
He assured them of special medical camps to prevent spread of epidemics due to floods.
He along with the Health Minister inspected the government hospital here and went round various wards. Kamineni Srinivas asked the medical officers to extend better medicare to patients. When local legislator Subba Raju sought filling vacant posts of medical officers and other staff members, the minister in principle agreed to fill the vacancies.