Kurnool TDP to celebrate swearing in of new chairpersons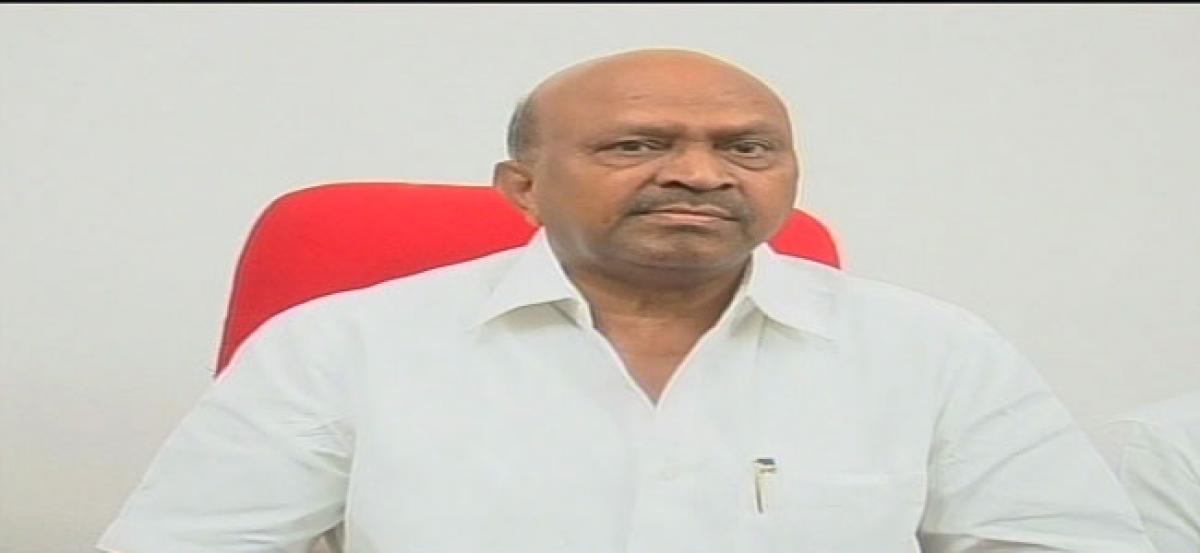 Highlights
The ruling Telugu Desam Party is all set to conduct swearing in ceremony of two chairman posts for Irrigation Development Corporation and Valmiki Development Corporation at Kurnool city on June 12. Three chairman posts have been sanctioned to Kurnool for the first time so the party district unit is gearing up to celebrate the swearing in ceremony on a grand note, said TDP, district unit president
Kurnool: The ruling Telugu Desam Party is all set to conduct swearing in ceremony of two chairman posts for Irrigation Development Corporation and Valmiki Development Corporation at Kurnool city on June 12. Three chairman posts have been sanctioned to Kurnool for the first time so the party district unit is gearing up to celebrate the swearing in ceremony on a grand note, said TDP, district unit president, Somi Shetty Venkateshwarulu.
He along with party district unit general secretary Y Nageswara Rao Yadav held a press conference here at TDP office on Saturday and said former minister KE Prabhakar would take oath as Chairman for Irrigation Development Corporation and party state secretary BT Naidu will be swearing in as Chairman for Valmiki Development Corporation. Tuggali Nagendra has already taken oath as Chairman for Salivahana Development Corporation, he stated.
The stage has been made ready for the swearing ceremony at MRC function hall at Sunkesula road. Several party leaders including the Deputy Chief Minister, KE Krishna Murthy, Tourism Minister, Akhila Bhuma Priya, In-Charge Minister, Kalva Srinivasulu would take part at the swearing in ceremony. Leaders not only from ruling party, various other political party leaders are also said to be participating in the grand swearing in ceremony, said Somi Shetty.