Farmers urge govt for uniform price for Subabul, Jamail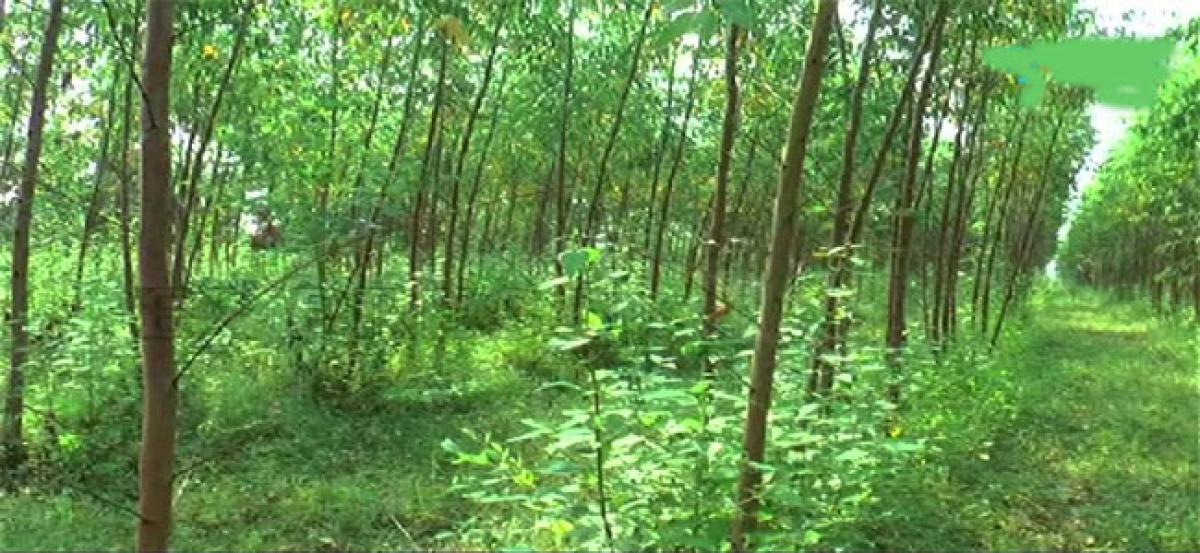 Highlights
Leaders belonging to various unions of the farming community demanded that the State government to fix the same price for Subabul and Jamail plants in all districts of the State. Participating in a meeting here on Monday, several speakers warned tha
Ongole: Leaders belonging to various unions of the farming community demanded that the State government to fix the same price for Subabul and Jamail plants in all districts of the State.
Participating in a meeting here on Monday, several speakers warned that they would lay siege to the Collectorate in the town on July 31 if the government failed to respond to their demand. They said that they would even call for 'Chalo Amaravati' depending on the response.
Chunduru Ranga Rao, president of the Prakasam Zilla Abhivriddhi Vedika alleged that the two paper mills ITC and Andhra Pradesh Paper Mills (APPM) are looting the subabul and jamail farmers.
They were enjoying monopoly in the industry and all the farmers are forced to sell the trees to them only, he added. As a result, the prices fell below 50 percent of the prices that were prevailing in 2014.
Rao said that in 2014, the subabul and jamail fetched about Rs 4400 and Rs 4600 per ton but now they were being sold by the companies at Rs 1800 and Rs 2100.
"We have taken the poor condition of the farmers to the notice of Chief Minister and the ministers but to no avail. So we are planning to lay siege the district Collectorate on July 31 with more than thousand farmers and are ready to go to Amaravati if it is needed," Rao said.
Vadde Hanuma Reddy, general secretary of Andhra Pradesh Raitu Sangham said, "The marketing department has cancelled the licenses of all traders in the State to give the monopoly to the ITC and APPM."
"Furthermore, the government issued GO 143 to fix the prices of subabul and jamail at the district level. This ruined the market and the prices fall below 50 percent in the district. The subabul and jamail farmers have no future unless the government strictly implements the same price throughout the state," Vadde Hanuma Reddy said.
Representatives of Raitu Sangham, Kisan Congress, Prakasam Zilla Abhivriddhi Vedika, YSRCP farmers division, Poura Samajam, Virginia Pogaku Raitula Samkshema Sangham and others were present on the occasion.
Interested in blogging for thehansindia.com? We will be happy to have you on board as a blogger.