TDP has no-trust in Modi govt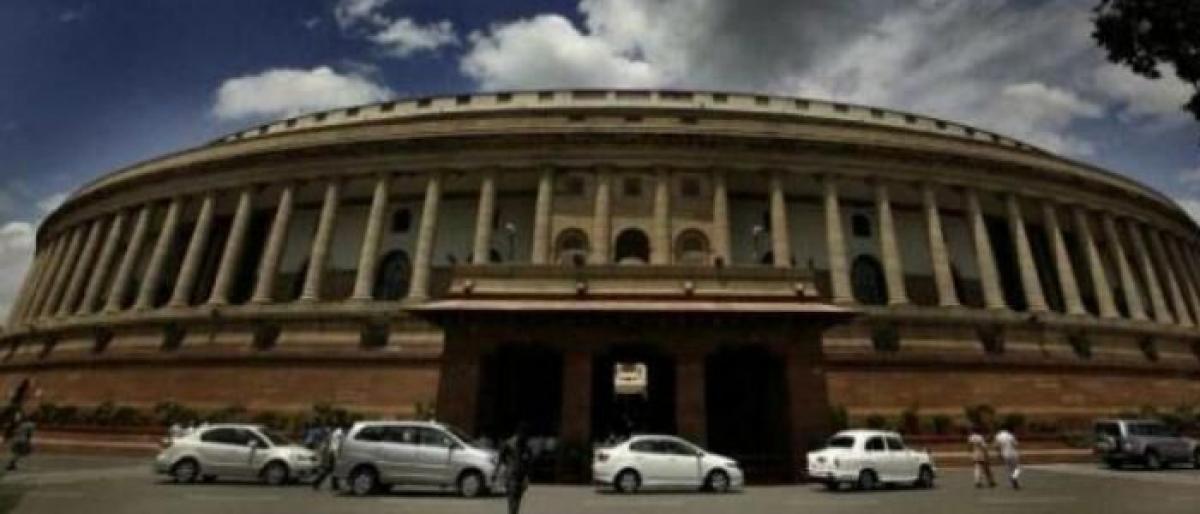 Highlights
The monsoon session of Parliament which promises to begin on a stormy note from Wednesday assumes great political significance both for the government as well as the Opposition parties It is going to be a litmus test for Opposition unity which was showcased during the swearingin of Karnataka Chief Minister H D Kumaraswamy
​New Delhi: The monsoon session of Parliament which promises to begin on a stormy note from Wednesday assumes great political significance both for the government as well as the Opposition parties. It is going to be a litmus test for Opposition unity which was showcased during the swearing-in of Karnataka Chief Minister H D Kumaraswamy.
The session which will have 18 days of sitting would take off under the shadow of 'no confidence motion' against the ruling NDA. The Telugu Desam Party served a no-confidence motion against the Centre here on Tuesday. TDP MP Kesineni Nani sent the notice to the Secretary-General of the Lok Sabha in this regard and requested him to include it in the Wednesday's business.
Later speaking to the media, he said if the ruling BJP were to refuse to take up the motion on day one, his party would stall the proceedings of the House. He said the BJP was afraid of allowing the motion to come up as it would get exposed before the nation. All anti-BJP forces in the country were supporting the TDP.
The TDP has been meeting leaders of various parties to enlist their support for the no-confidence motion. The major Opposition Congress party, Mayawati-led Bahujan Samaj Party (BSP) and RJD of Lalu Prasad Yadav have already lent their support to the motion.