Penalty of 1 lakh for unauthorised sand mining: Rajamahendravaram Sub-Collector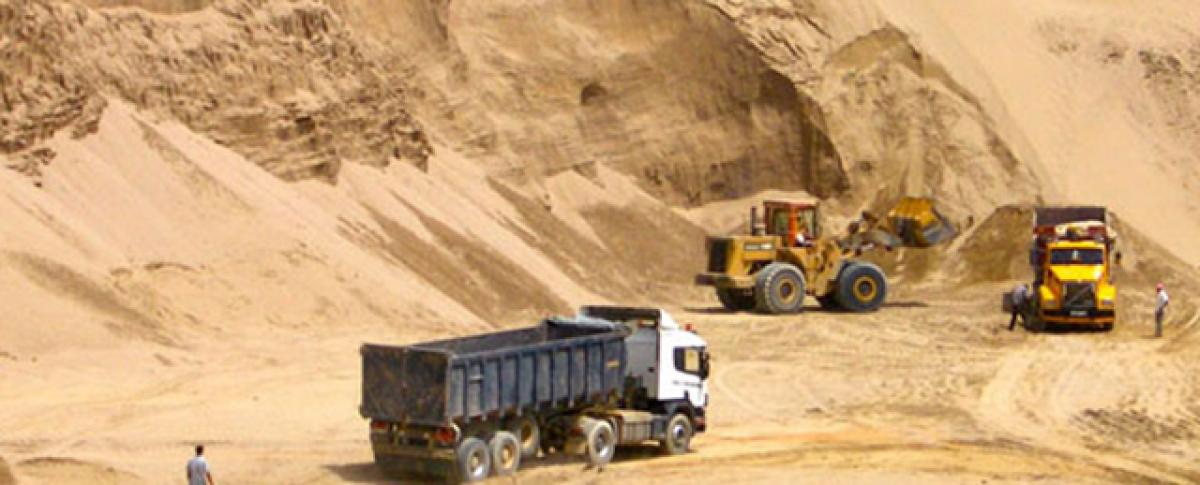 Highlights
SubCollector CM Saikanth Varma has said that steps were initiated to stop unauthorised sand mining in urban sand reaches As per the new sand act, stern action will be taken against the respective persons in this regard
Rajamahendravaram: Sub-Collector CM Saikanth Varma has said that steps were initiated to stop unauthorised sand mining in urban sand reaches. As per the new sand act, stern action will be taken against the respective persons in this regard.
Speaking to reporters in his chamber here on Wednesday, he said a penalty of Rs 1 lakh will be imposed on the respective lorry owners who transports the sand without proper permissions.
Night Task Force team was constituted with two village revenue officers and one village secretary to combat unauthorised sand mining. The task force team works from 8 pm to 6 am and held responsible if unauthorised sand mining takes place.
Along with Night Task Force, a divisional level task force team is also working actively. Many complaints relating to unauthorised sand mining is coming from Sitanagaram mandal. As many as 12 sand laden lorries were seized on Tuesday.
As many as 11 ramps are functioning, he added. Government works will be given top priority for giving sand and some locations were designated to maintain sand stocks and a meeting with government engineering departments were held in this regard. A meeting is also to be held with CREDAI and other stakeholders to discuss about the sand issue, he averred.
The new act is very clear and the government is very much particular to supply sand to the needy as per the fixed rates. Licenses of respective sand societies also be cancelled if they collects money more than the prescribed rate by the government, he added.