International Tiger Day celebrated at zoo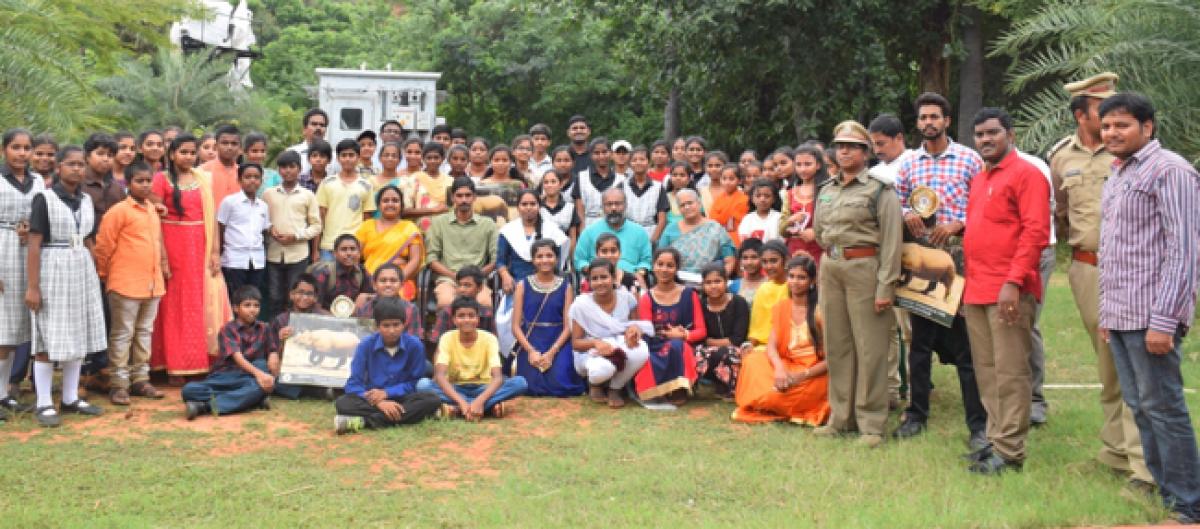 Highlights
Indira Gandhi Zoological Park celebrated the International Tigers Day on Sunday by conducting various competitions to the students of Class VIII to X in the schools of Visakhapatnam city to create awareness about the importance of tiger conservation and public support for protection and expansion of wild tiger habitats
Visakhapatnam: Indira Gandhi Zoological Park celebrated the International Tigers' Day on Sunday by conducting various competitions to the students of Class VIII to X in the schools of Visakhapatnam city to create awareness about the importance of tiger conservation and public support for protection and expansion of wild tiger habitats.
As many as 130 students from 11 different schools participated in the competitions, including skit and elocution conducted by the zoo authorities and judged by Prof Manjulatha, head of the Department of Zoology, Andhra University, and J Rathram, editor, Green Climate.
On the occasion, Principal Chief Conservator of Forests (Wildlife) and Chief Wildlife Warden of Andhra Pradesh Dr D Nalini Mohan addressed the students on the importance of biodiversity and its conservation.
Forest department senior officials Sh Rahul Pandey, C Selvam, and Yesoda Bai R, curator, IGZP, also addressed the gathering. Later, dignitaries presented the prizes to the winners. Curator of the zoo Yesoda Bai R said that at present the zoo has two male and three female white tigers.
However, the zoo now lacks a male Royal Bengal Tiger. "We have sent a proposal to the Pilikula Zoo for male Bengal tiger to facilitate captive breeding.
According to zoo officials, chicken, egg, and milk being given at the breakfast, about seven kg of boneless beef in the lunch session and every week the wild animals are being kept on fast one-day.