Harikrishna's death: Gloom descends on Kalyanamantapam in Kavali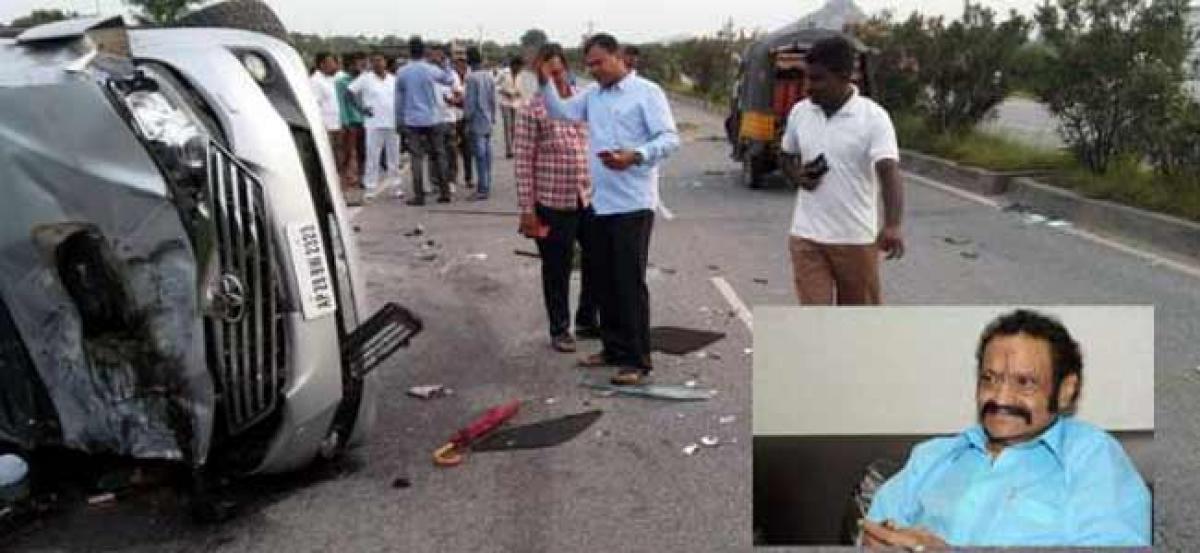 Highlights
A pall of gloom descended on Brundavan Kalyanamantapam in Kavali of Nellore district after the wedding party came to know that film actor and politician Nandamuri Harikrishna has died in a road accident
Nellore: A pall of gloom descended on Brundavan Kalyanamantapam in Kavali of Nellore district after the wedding party came to know that film actor and politician Nandamuri Harikrishna has died in a road accident.
Harikrishna set out on Wednesday morning from Hyderabad to attend the marriage of his close friend Mohan's son at Kavali.
Mohan wept inconsolably. He had to make quite an effort to compose himself and get on with the marriage rituals of his son. It may be recalled that the Fortuner vehicle that Harikrishna drove rammed into a road divider and flew into the air before falling down with a thud.
Harikrishna was ejected from the vehicle due to the impact of the accident and suffered heavy head injuries. Massive bleeding and internal injuries led to his death.