Collector Misra inspects EVMs at a godown in Kakinada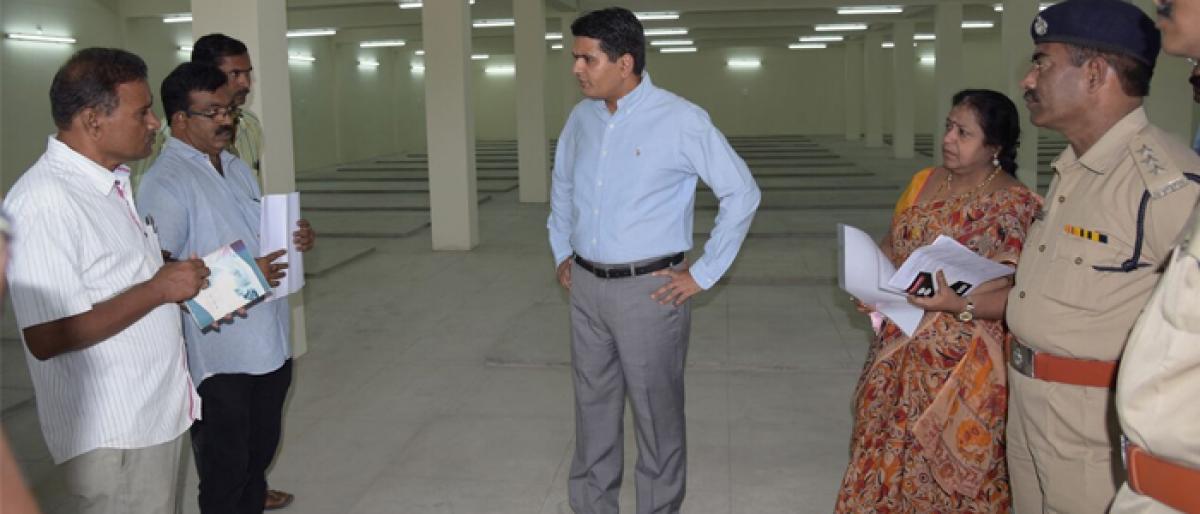 Highlights
District Collector Kartikeya Misra inspected the EVMs in a godown near Collectorate here on Sunday
Kakinada: District Collector Kartikeya Misra inspected the EVMs in a godown near Collectorate here on Sunday.
In this connection, the Collector directed the DRO SVS Sybbalakshmi to provide amenities at security outpost.
In addition to this, the Collector also directed her to arrange for CC cameras and lighting on the premises.
Kakinada urban Tahsildar Varahalayya and other officials were present.