Posters on Maha Garjana released in Guntur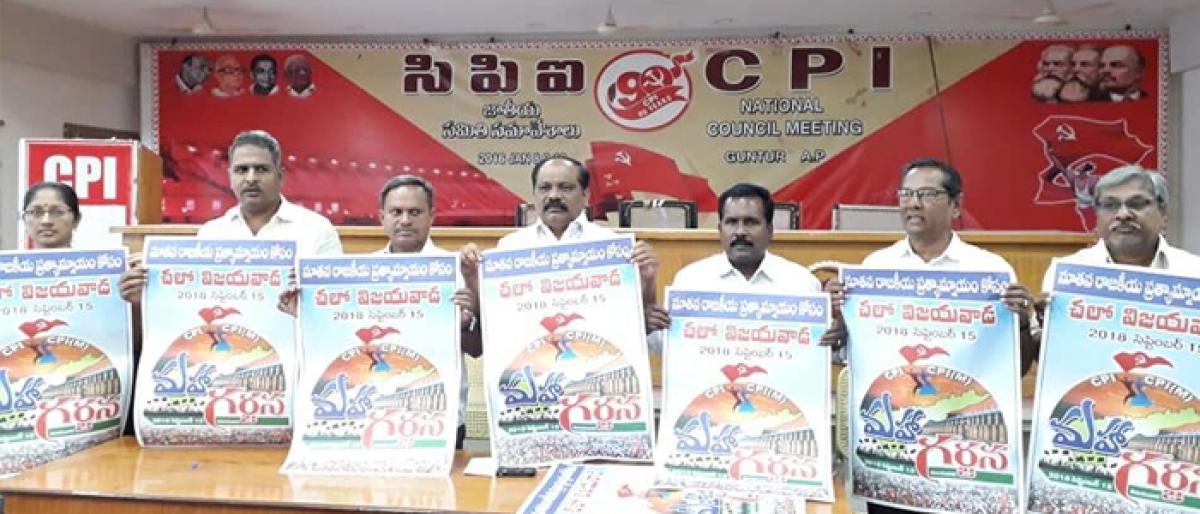 Highlights
CPI district secretary Jangala Ajay Kumar said that CPI and CPM bus yatra conducting campaign about Maha Garjana meeting will tour in Guntur district on September 10 and 11
Guntur: CPI district secretary Jangala Ajay Kumar said that CPI and CPM bus yatra conducting campaign about Maha Garjana meeting will tour in Guntur district on September 10 and 11.
He said that the bus yatra will tour in Narasaraopet, Vinukonda and Sattenapalli towns on September 10. Similarly, on September 11, the bus yatra will tour in Guntur, Tenali and Mangalagiri towns.
Later, it will go to Vijayawada. He said the CPI and CPM leaders will address Maha Garjana sabha on September 15.
He said that TDP and BJP governments had failed to solve problems of the people and failed to keep up elections promises.
The CPM and CPI leaders would explain how the BJP and TDP cheated the people. Later, they released posters on the Maha Garjana.