NTR Regional Hospital gets a facelift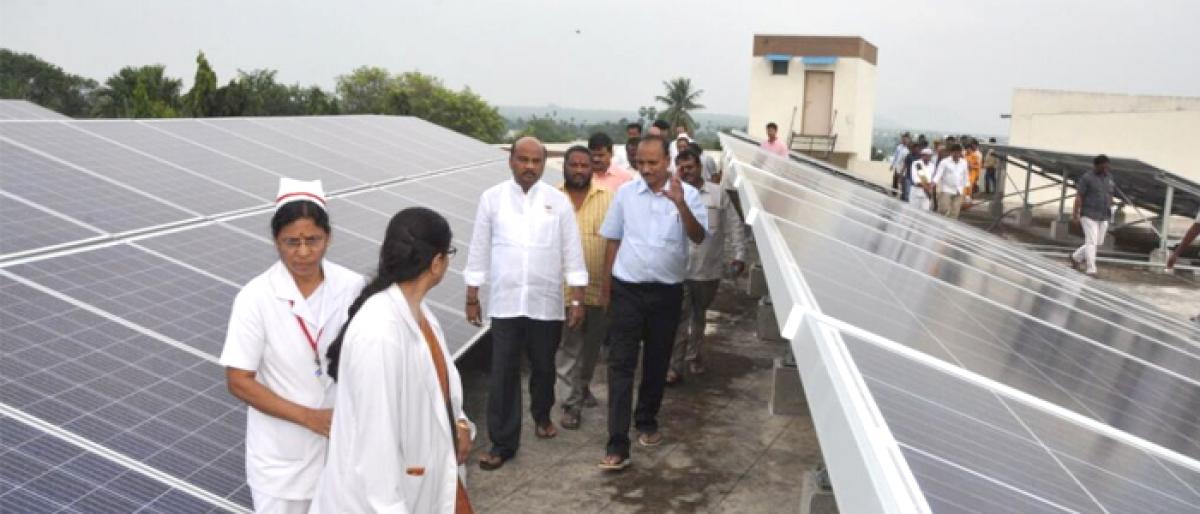 Highlights
The NTR Regional Hospital, Narsipatnam, which is serving lakhs of people, is now developed with all modern facilities
Government signed an MoU with MyCure Corporate Hospitals, Visakhapatnam. As per the MoU, the doctors of MyCure Hospitals are coming weekly once to NTR Regional Hospitals and extending the super specialty medical services free of cost to the people
If necessary, patients will be shifted to MyCure Hospitals for advanced surgeries also
Visakhapatnam: The NTR Regional Hospital, Narsipatnam, which is serving lakhs of people, is now developed with all modern facilities.
During the past one year, the hospital developed as a corporate hospital with 24/7 uninterrupted power supply.
After the King George Hospital in Visakhapatnam, Regional Hospitals at Anakapalle and Narsipatnam are the biggest hospitals to which over 23 mandals people have depending for medical services.
The people across the rural district are demanding for urgent medical services in Narsipatnam NTR Regional Hospital.
As per his election assurance during the 2014 general elections, Minister Chintakayala Ayyannapatrudu had assured that the hospital would be developed into a corporate hospital.
He succeeded in getting more funds to the hospital and recently super specialty wing for all key departments, neonatal ICU, heart and neurology wings and 120 KV solar power plant were opened in the hospital.
Besides, the government signed an MoU with MyCure Corporate Hospitals, Visakhapatnam.
As per the MoU, the doctors of MyCure Hospitals are coming weekly once to NTR Regional Hospitals and extending the super specialty medical services free of cost to the people.
As per the MoU, if necessary, the patients will be shifted to MyCure Hospitals, Visakhapatnam, for advanced surgeries also.
According to the medical officers, in an average 420 deliveries taking places per month in the hospital.
However, there is no neonatal ICU in the hospital though there is a huge demand for the Neonatal ICU.
But the government opened the ICU recently and also posted trained nurses in the hospital.
"Not only people of Narsipatnam Municipality, people from 12 mandals are depending upon the NTR Regional Hospital.
The hospital is being developed into an alternative hospital to KGH. As per the election assurance, the hospital developed with all the medical services.
Observing the need of the 24/7 uninterrupted power supply, 120 KV Solar Power Plant also established at a cost of Rs.75 lakhs.
With this the power charges being saved to the tune of Rs.2.5 lakh per month," Narsipatnam MLA and Minister for Roads and Buildings Ch Ayyannapatrudu told The Hans India.

Noted cardiologist Dr G Ravi Kumar and eminent neuro surgeon Dr Harshavardhan accepted to attend the hospital as an outsourcing specialist to provide advanced medical aid to the people, said Government Hospitals District Coordinator Dr Naik.
Subscribed Failed...
Subscribed Successfully...