Technology centres can impart entrepreneurial skills to students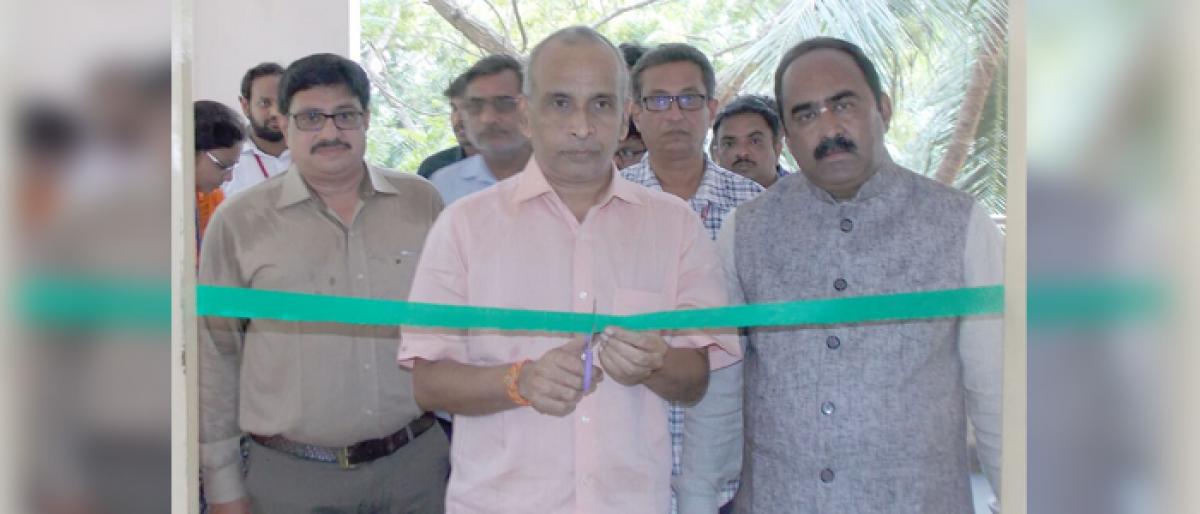 Highlights
SRKR Engineering College secretary and correspondent Sagi Vithal Ranga Raju said that the Technology Centres would enable the students to equip themselves with latest innovations to cater to the needs of industry and help them to launch startups
Bhimavaram: SRKR Engineering College secretary and correspondent Sagi Vithal Ranga Raju said that the Technology Centres would enable the students to equip themselves with latest innovations to cater to the needs of industry and help them to launch startups.
He was speaking after inaugurating the AP CM Skill Excellency Centre, Centre for Soft Computing and Software Development Lab at the Technology Centre on the College premises here on Saturday.

Later, he also inaugurated SRKR new website and Bhimavaram online website designed by the young engineers with the cooperation of technology centre along with Principal Dr G Partha Sarathy.
Addressing the meeting organised on the occasion, Vithal Ranga Raju congratulated the students and advised them to update latest technological developments to cater to the needs of the industry.
He announced the Robot Research Centre would be established soon at the Technology Centre for which the college entered an MoU with a German university during his visit to Germany.
The students who excelled in the technology were given awards in this connection.
Vice-Principal Dr KVSN Raju, head of Centre of Bio-informatics Dr M Suresh Babu, Head of Civil Engineering department Dr PM Ramakrishnam Raju, Prof M Jagapati Raju, Ch Durga Prasad and others were present.