Crime rate down in my tenure: Urban SP Abhishek Mohanty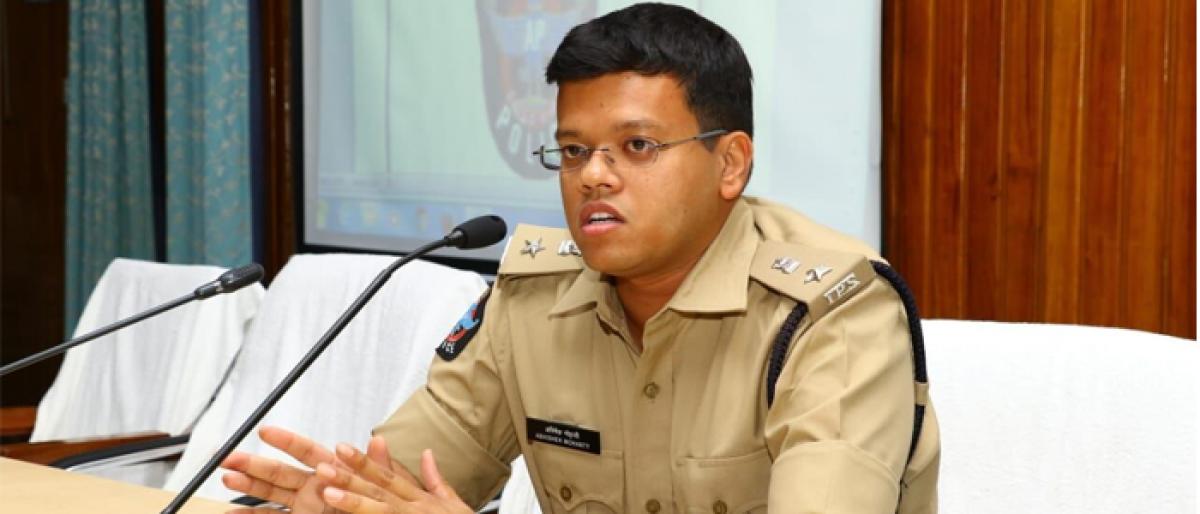 Highlights
The outgoing Urban SP Abhishek Mohanty said that he gave top priority for visible policing in the temple city during his 15month tenure
ADVERTISEMENT
Says priority was given to visible policing and introduction of mobile apps
Site finalised for construction of Urban DPO: Abhishek Mohanty
Tirupati: The outgoing Urban SP Abhishek Mohanty said that he gave top priority for visible policing in the temple city during his 15-month tenure.
In the recent IPS transfers, Abhishek Mohanty was shifted to Kadapa as SP from here. Sharing his work experience as Tirupati Urban SP with The Hans India here on Saturday, the SP stated that he introduced several mobile applications including LHMS to redress people's problems.
"Introduced round-the-clock mobile police patrolling and fixed accountability on police personnel in maintaining law and order in their respective police station limits," the SP mentioned, adding mobile police patrolling parties were linked to Command Control Centre through Global Positioning System (GPS) to track their movements.
Abhishek expressed happiness for extending help to victims within 5 to 10 minutes with the change in police patrolling system. The Urban SP claimed that not a single untoward incident took place in two Brahmotsavams in which lakhs of devotees have attended.
Another major achievement was finalising the site for the construction of Urban District Police Office (DPO) with the approval of the DGP, he added.
Mohanty said that a month-long skill development courses were conducted for the children of police staff with the assistance of the TCS and started a food court with subsidised rates for Armed Reserve (AR) policemen.
The crime rate reduced from 65 per cent to 35 per cent in my tenure, he declared. Other achievements in Mohanty tenure include ban of seven-seater autos inside the temple city and installation of 1,300 CCTV cameras in public places and commercial establishments.
On traffic front, the top cop said vehicular movement was regulated during peak hours from the Command Control Centre.