TDP in confusion over establishing steel plant: GVL Narasimha Rao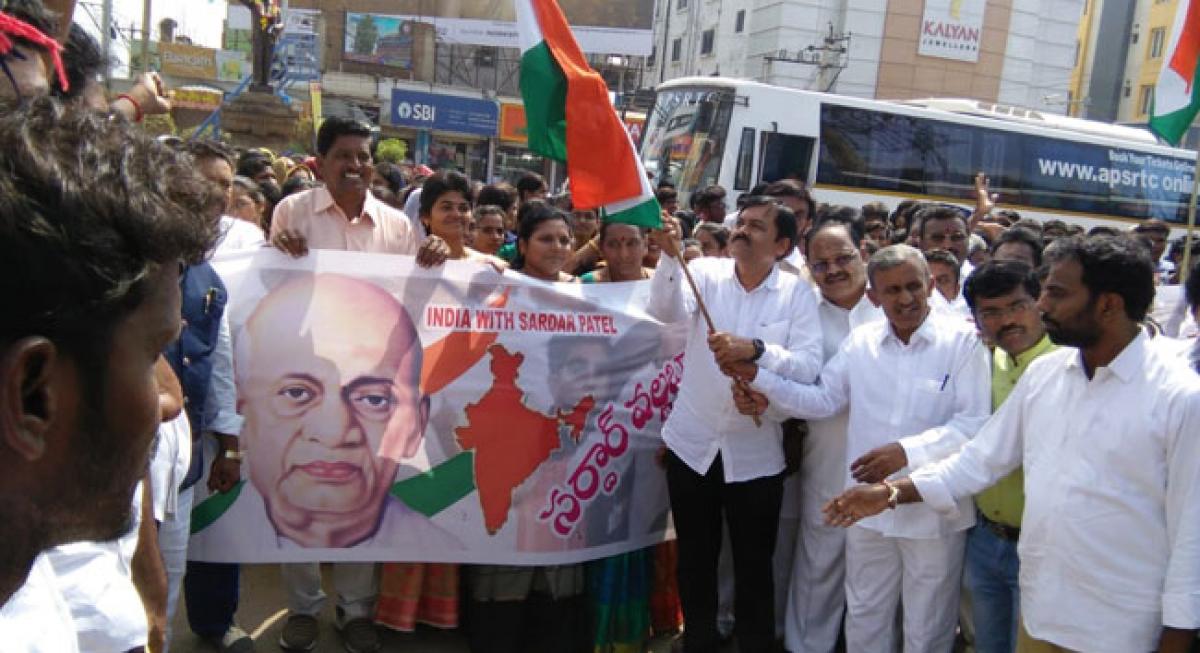 Highlights
BJP national spokesperson and Rajya Sabha member GVL Narasimha Rao said on Wednesday that the TDP lacks clarity to set up steel plant in Kadapa district He flagged off 2K Run here on the occasion of the National Unity Day
Kadapa: BJP national spokesperson and Rajya Sabha member GVL Narasimha Rao said on Wednesday that the TDP lacks clarity to set up steel plant in Kadapa district. He flagged off 2K Run here on the occasion of the National Unity Day.
Speaking to the media at party office, Narasimha Rao alleged that the TD government had failed to submit necessary documents related to availability of iron ore, water, land, road connectivity and other infrastructure facilities asked by the Union Steel Minister ten days ago.
He described indefinite fast for steel plant launched by Rajya Sabha member CM Ramesh few days ago was only to defame the BJP-led Modi government. The BJP leader criticised Chandrababu for trying to win the elections by distributing money to the voters. BJP leader Kandula
Rajamohan Reddy and others were present.