Scout for land in Bheemili for I-Hub: Ganta to officials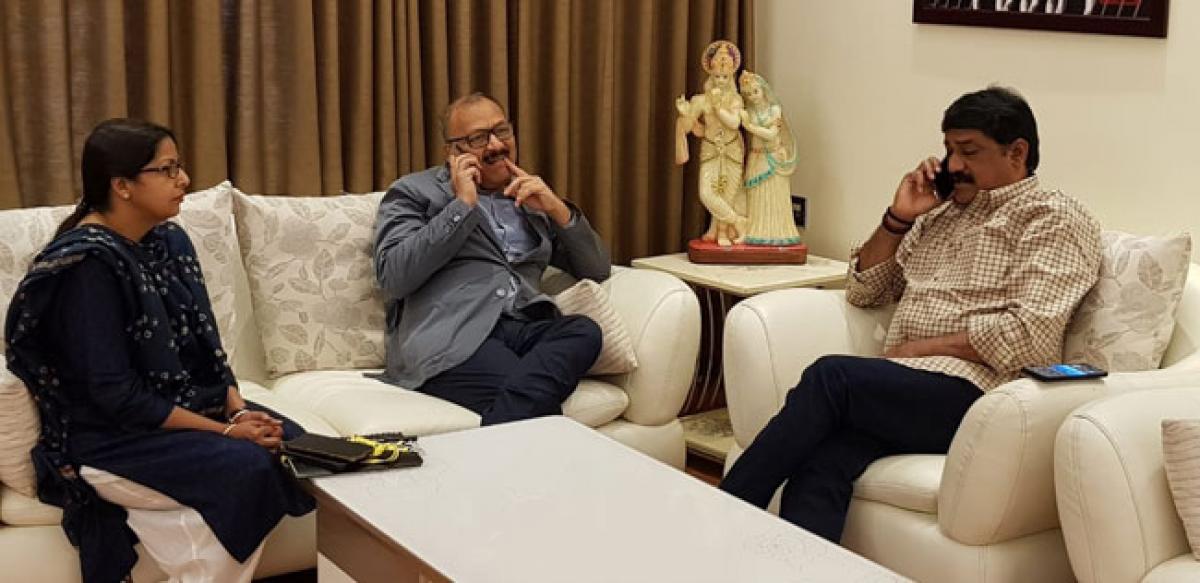 Highlights
In a swift move, the government started its efforts to locate a suitable place for setting up the IHub in the port city HRD Minister Ganta Srinivasa Rao and Special Chief Secretary to the Education Department, Adityanath Das, reviewed the government vacant lands to establish the IHub in the city limits
Visakhapatnam: In a swift move, the government started its efforts to locate a suitable place for setting up the I-Hub in the port city. HRD Minister Ganta Srinivasa Rao and Special Chief Secretary to the Education Department, Adityanath Das, reviewed the government vacant lands to establish the I-Hub in the city limits.
Sitting MLA and HRD Minister Ganta Srinivasa Rao directed the revenue officials to look at suitable land in Bheemili constituency for the new and first ever establishment in the country I-Hub.
It may be recalled that Chief Minister N Chandrababu Naidu, during his inaugural address at the second edition of the EduTech-2018 on Thursday, announced that once the proposal send to the government, he assured to allocate land in the coming Cabinet meeting. During EduTech-2018, a resolution was passed to set up I-Hub, games and animation centre in Visakhapatnam.
With this, HRD Minister and Special Chief Secretary on Thursday reviewed about the availability of the land. The minister called upon Joint Collector G Srujana to locate suitable land on the beach front.
If suitable land is not available on the beach front, the Minister directed the Joint Collector to identify the land in Anandapuram mandal. During the review meeting, the revenue officials informed to the Minister that 100 acres of government land is available in Jagannadhapuram of Anandapuram mandal.
The Minister has emphasied the importance of I-Hub as it would change the facelift of the area where the land allocated. "Once the location is finalized, the HRD Minister will lay foundation stone for I-Hub in the next month," the officials said. Commissioner of College Education Sujatha Sarma was also present in the review meeting.