Mayor S Pavani arrives in city, calls on MLA V Venkateswara Rao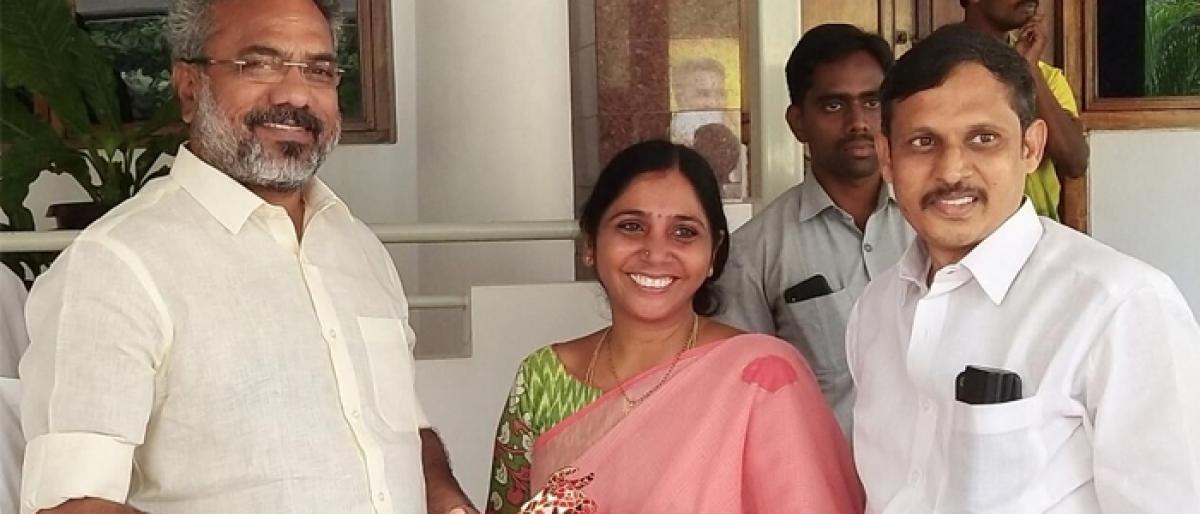 Highlights
Mayor S Pavani along with her husband Tirumala Kumar called on city MLA V Venkateswara Rao at his camp office here on Monday, on her return from Barcelona in Spain
Kakinada: Mayor S Pavani along with her husband Tirumala Kumar called on city MLA V Venkateswara Rao at his camp office here on Monday, on her return from Barcelona in Spain.
The mayor attended the three-day 'Smart Cities Expo World Congress 2018' from November 15 to 17 at Barcelona.
According to sources, the mayor narrated to the MLA the details of the expo and its importance.
The mayor also presented a memento she brought from Spain to the MLA.
The meeting attained significance in the wake of reported differences between the two which said to have resulted in walkout of majority ruling TDP corporations from municipal council meet said to be at the instance of MLA a few days ago prior to mayor's trip abroad.