GUDA funds for Cricket pitch at the municipal park in Rajamahendravaram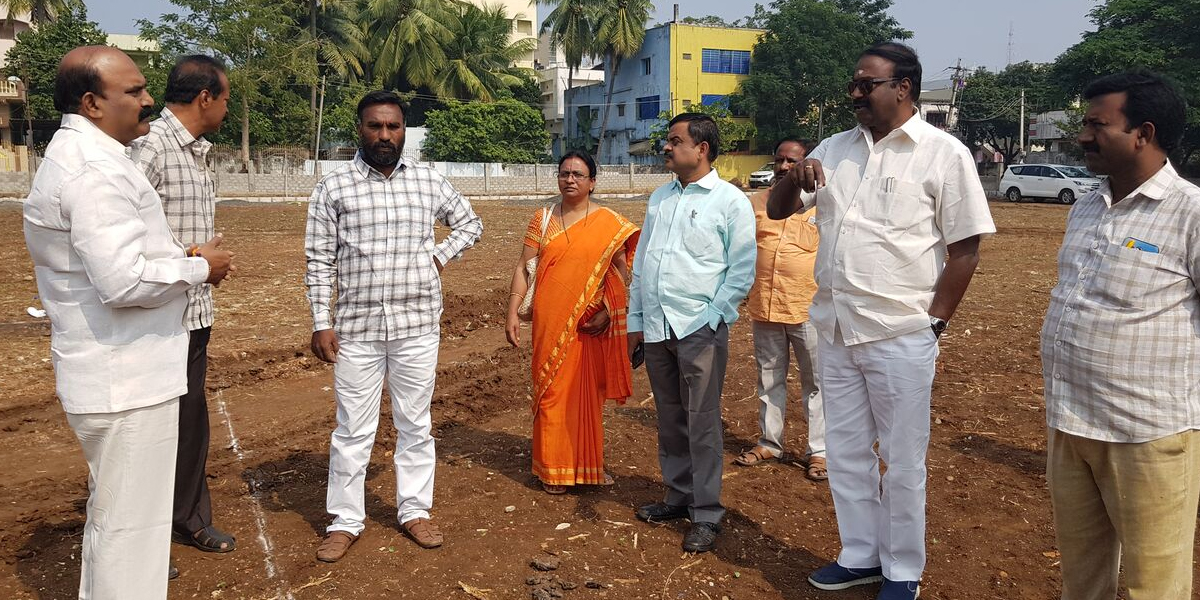 Highlights
Sports Authority of Andhra Pradesh SAAP director Yerra Venugopala Raidu along with District Sports Authority chief executive officer S Malli Babu inspected the municipal corporation park at the Municipal colony here on Monday and discussed about the cricket pitch construction in the park
Rajamahendravaram: Sports Authority of Andhra Pradesh (SAAP) director Yerra Venugopala Raidu along with District Sports Authority chief executive officer S Malli Babu inspected the municipal corporation park at the Municipal colony here on Monday and discussed about the cricket pitch construction in the park.
Godavari Urban Development Authority (GUDA) chairman Ganni Krishna said necessary funds will be sanctioned for drinking water and other facilities to the players if SAAP gives its proposals without delay. The cricket pitch in the park helps a lot to the cricket players in the city.
Later, SAAP director YVG Raidu assured the GUDA chairman to submit the proposals immediately.