Praja Bheri on December 28 for new politial alliance for 2019 elections in AP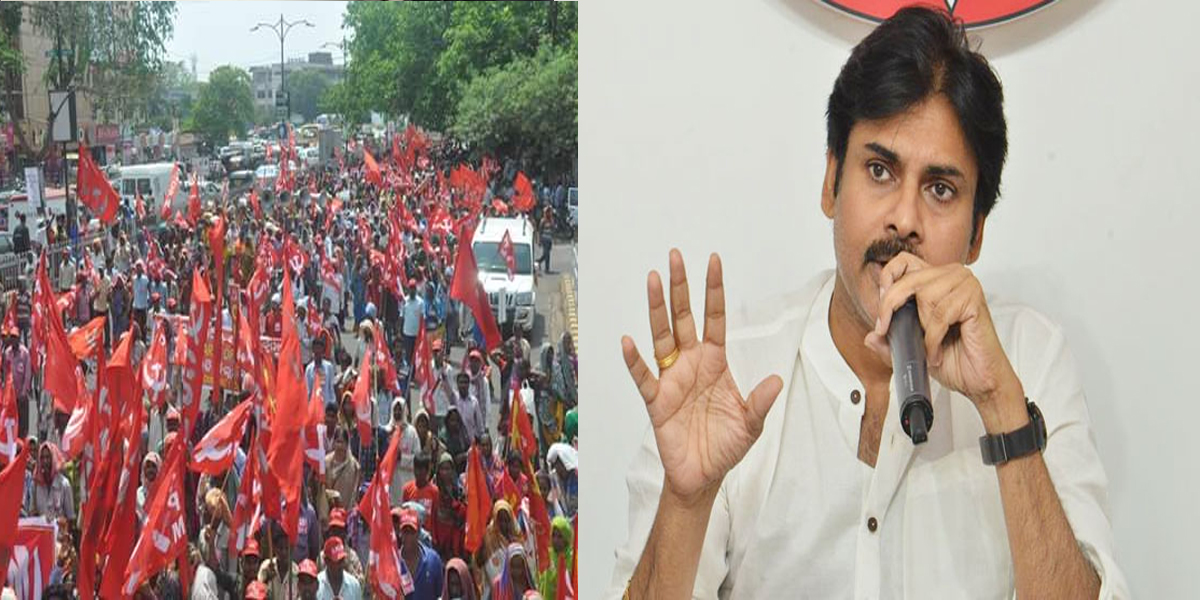 Highlights
The leaders of Left parties, CPI and CPM, and Jana Sena would jointly form a new political alliance for the 2019 elections to oust the TDP from AP and BJP from the Centre, according to CPM senior leader Ch Babu Rao A manifesto was released here on Wednesday
​Vijayawada: The leaders of Left parties, CPI and CPM, and Jana Sena would jointly form a new political alliance for the 2019 elections to oust the TDP from AP and BJP from the Centre, according to CPM senior leader Ch Babu Rao. A manifesto was released here on Wednesday.
Speaking on the occasion, Babu Rao said the three parties will organise Praja Bheri, a public meeting at Pippula Road Centre, Singhnagar on December 28 the first joint public meeting. He said Praja Bheri will be organised in all the 175 Assembly constituencies across the state and initially they will hold public meetings at Krishna Lanka and Nehru Booma Centre.
He said CPI State secretary K Ramakrishna, CPM State secretary P Madhu and Jana Sena senior leaders N Parthasarathy and Polisetti Vamsi Krishna would take part in December 28 meeting. CPI city secretary Donepudi Sankar alleged that TDP was cheating the voters once again by making false promises aimed at winning the elections.