APCC president Dr N Raghuveera Reddy blasts Accidental Prime Minister movie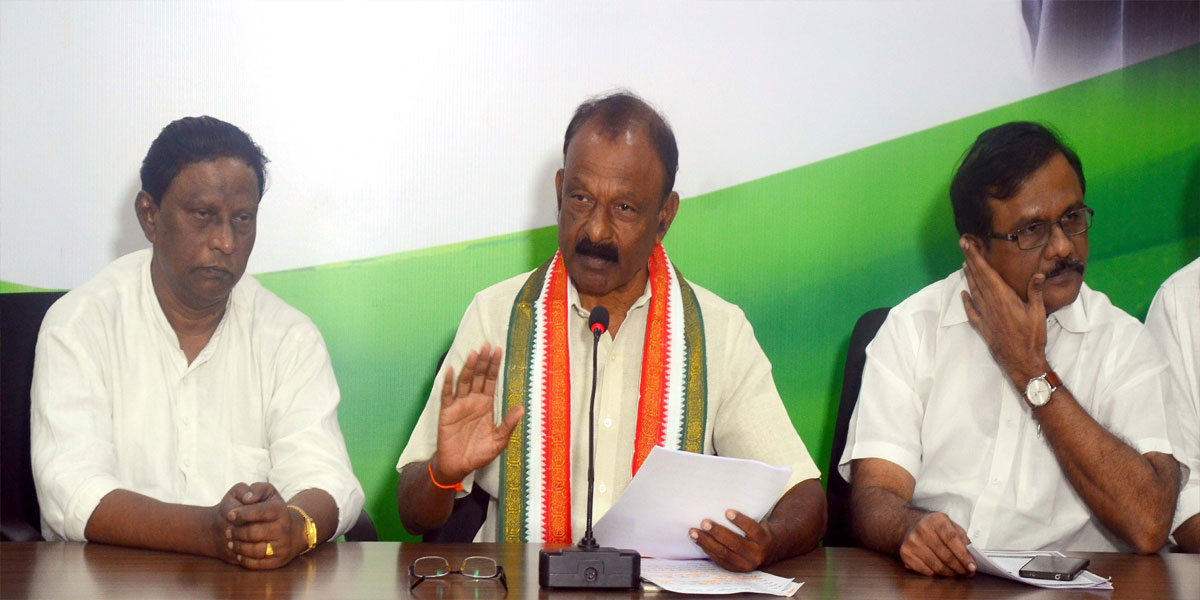 Highlights
Andhra Pradesh Congress Committee president Dr N Raghuveera Reddy took strong exception to the movie Accidental Prime Minister stating that Dr Manmohan Singh was not an accidental prime minister, but was a conscious choice of the Congress Party under the leadership of Sonia Gandhi1
Vijayawada: Andhra Pradesh Congress Committee president Dr N Raghuveera Reddy took strong exception to the movie 'Accidental Prime Minister' stating that Dr Manmohan Singh was not an accidental prime minister, but was a conscious choice of the Congress Party under the leadership of Sonia Gandhi1. The trailer of the movie was released on Friday. Addressing newsmen at Andhra Ratna Bhavan here on Saturday, the APCC chief said that a glance at the trailer reveals that the film was intended to insult and character assassinate the great leader who served the country for 10 years as prime minister.
Recalling the services of the former prime minister, he said that Dr Manmohan Singh,being the finance minister in the cabinet of PV Narasimha Rao,took the economics of the country to greater heights. ``During the ten-year rule of Dr Manmohan Singh a number of landmark acts including RTI Act, Food Security Act, Rural Employment Guarantee Act, Right to Education Act, Forest Rights Act, Land Acquisition Act, 2013, Nirbhaya Act and Street Vendors Act were implemented. Besides, the prices of petrol and diesel were kept under control,'' Raghuveera said. When there were allegations of various scams, Dr Manmohan Singh ordered CBI enquiry into them, he said and added that not a single allegation was proved.
Lambasting the Sangh Parivar, the PCC chief said that the persons who were responsible for the murder of Mahatma Gandhi were out to malign the greatest personalities. "They spread canards against Indira Gandhi, Rajiv Gandhi, Sonia Gandhi and now spreading against Rahul Gandhi, he stated. The movie 'Accidental Prime Minister' was made with the mal-intention of tarnishing the image of great leaders, he reiterated. "The BJP which came to power with the help of lots of lies is now trying to retain power with more lies," he said. The PCC chief hoped that the Censor Board would realise the bad intention behind the movie and reject the certification.