BCs pay tributes to Savitribai Pule in Vijayawada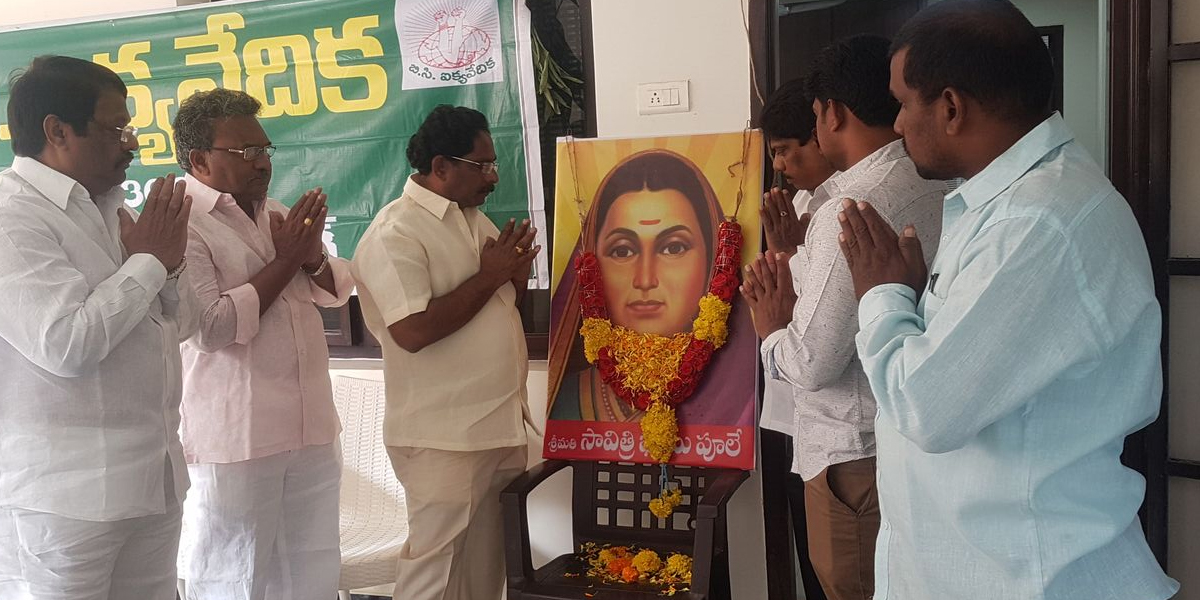 Highlights
Floral tributes were paid to great reformer Savitribhai Pule, wife of Jyothirao Pule on her birth anniversary by the AP State BC JAC leaders at their office here on Thursday
Vijayawada: Floral tributes were paid to great reformer Savitribhai Pule, wife of Jyothirao Pule on her birth anniversary by the AP State BC JAC leaders at their office here on Thursday.
Speaking on the occasion, State BC JAC president Buddha Nageswara Rao said that education plays a key role for the uplift of the downtrodden. With education only women can prove their mettle in society.
On observing this fact, Jyothirao Pule got his wife Savitribai Pule educated and she became the first woman teacher in the country.
He said that even though Savitribai Pule faced many hurdles as a teacher, she did not lose her focus on her goal to encourage the women folk towards education and uplift the downtrodden.
BC JAC leaders B Shekar Babu, R Appalaswamy, B Rahul, B Malleswara Rao, B Ravi Kumar, Sai Babu and others were present on the occasion.