Intolerance increase in Modi government says Narayana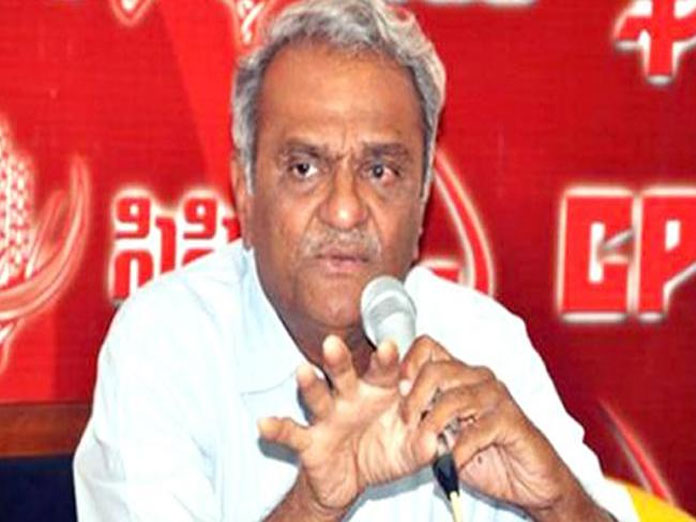 Highlights
CPI leader K Narayana alleged that the intolerance has increased in Modis government He commented that Modi has lost faith in the nations judicial system and democracy
New Delhi: CPI leader K Narayana alleged that the intolerance has increased in Modi's government. He commented that Modi has lost faith in the nations judicial system and democracy.
By keeping the officials who are favorable to them, the Modi government is conducting CBI, and IT raids on the opposition leaders.
Modi removed CIB director Alok Verma from the post because Rafale Jets scam has leaked out. Narayana expressed worry, if the trust on the government institutions is lost, then the protection of the country is in danger.

Subscribed Failed...
Subscribed Successfully...