Tirupati Municipal Corporation, India's first civic body to introduce e-scooters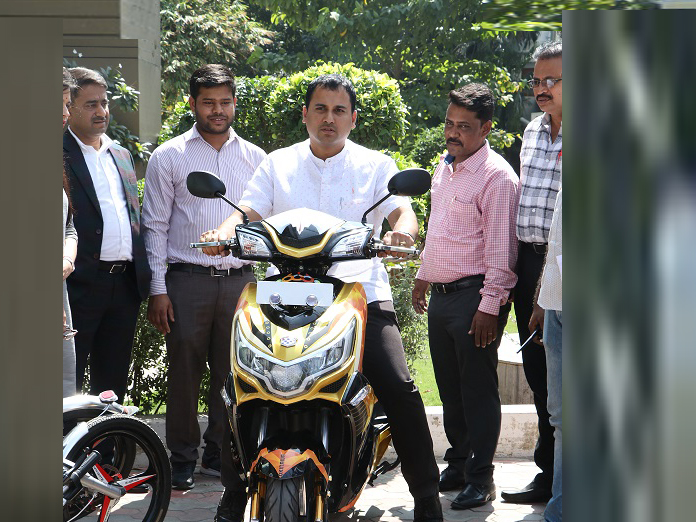 Highlights
The Tirupati Municipal Corporation MCT will take a credit of first civic body in India to introduce electric scooters The lithiumion battery fitted scooters will be provided to its field staff
Tirupati: The Tirupati Municipal Corporation (MCT) will take a credit of first civic body in India to introduce electric scooters. The lithium-ion battery fitted scooters will be provided to its field staff.
Under the smart initiative programme, Corporation Commissioner V Vijaya Rama Raju took a decision to purchase 105 scooters from Japan-based Okinawa company at a cost of Rs 2.05 crore. The company will be handing over the scooters to MCT officials shortly. As per the contract terms, Okinawa has to provide free service maintenance to scooters for 3 years.
The lithium-ion batteries are designed for quick recharge. A battery fitted scooter takes 7 to 8 hours for full recharge. But, lithium-ion powered batteries take only 5 hours. The fully recharged scooter can cover a distance of 200 km without a break. Okinawa electric scooters are 100 per cent pollution free. Moreover, the company tailor-made its scooters to suit MCT field staff.
The sanitation staff are spending more money towards filling petrol in their two-wheelers to inspect the divisions. To ease employees from financial burden, the civic chief took approval from District Collector P S Pradyumna, who is also special officer for the MCT, for purchasing lithium-ion electric scooters manufactured by Okinawa.
The scooter has geofencing, GPS tracking, mobile charging, siren ringing, a mic with speakers and other features. The staff cannot misuse the vehicle as it stops automatically once it crosses Corporation limits due to geofencing feature. Speaking to The Hans India, MCT Engineer-II SR Johnny said that Chief Minister N Chandrababu Naidu will launch scooters soon.