Convocation of KLU tomorrow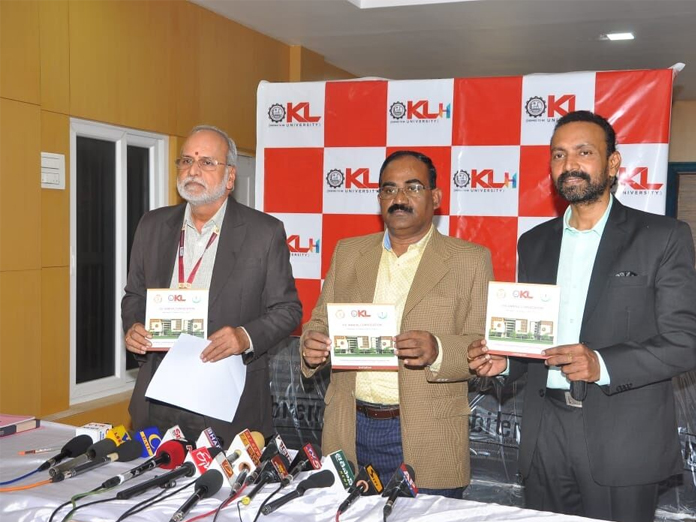 Highlights
KL Universitys 8th convocation will be held on February 13 in the Convocation hall on the University premises, said RR Lakshmikantham, Registrar, K L University on Monday The chief guest on the occasion will be Narayana Murthy, founder chairman, Infosys
Vijayawada: KL University's 8th convocation will be held on February 13 in the Convocation hall on the University premises, said RR Lakshmikantham, Registrar, K L University on Monday. The chief guest on the occasion will be Narayana Murthy, founder chairman, Infosys.
Addressing the media, Lakshmikantham said that KL University will confer honorary doctorates to the dignitaries who will be the chief guest of the occasion.
The students who have successfully completed Ph D, M Tech MBA, MCA, B Tech, DBA B Com (Hons) and B-M during the academic year 2017-18 will be awarded degrees at the convocation. A total number of 2,600 plus students will receive their degrees during the convocation.
He further said that KLU conferring 34 PhD degrees, 148 MBA degrees, 149 MTech, 11 Law, 2,100 B Tech, 21 B Sc, 14 BCA, 131 BBA and 29 BHM degrees.
As part of the 8th convocation, 30 gold medals, 29 silver medals and cash awards will also be presented to candidates who have secured first and second ranks respectively.
KLU vice-chancellor Dr LSS Reddy informed that all the candidates who have applied to receive the Original Degree (OD) in person in the 8th convocation are requested to be present in the convocation hall of the University on 13th February 2019 by 12.30 pm after completing the registration.
KL University International Relations Director Dr Kishore Babu was also present on the occasion.