Music has power to ignite people's mind: Sastry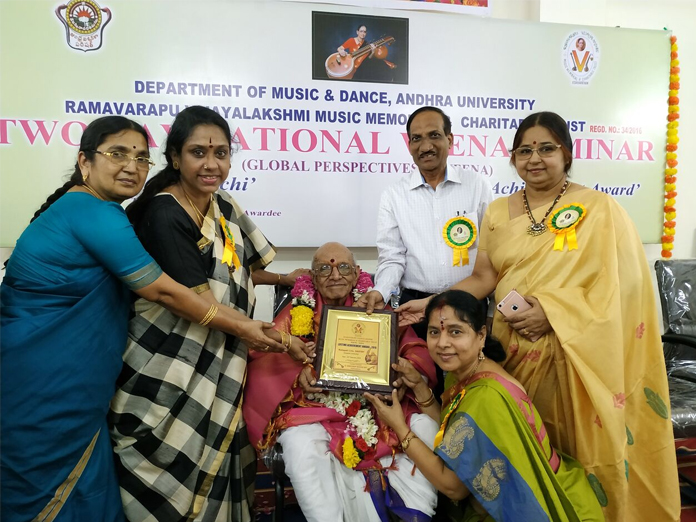 Highlights
Music can act as a stress buster in todays exhaustive and stressful lives of students, said IVL Sastry, Founder and Chancellor of Sangeeta Janakulam at the twoday national seminar on Global Perspectives of Veena, which was concluded here on Saturday in Visakhapatnam
Visakhapatnam: Music can act as a stress buster in today's exhaustive and stressful lives of students, said IVL Sastry, Founder and Chancellor of Sangeeta Janakulam at the two-day national seminar on 'Global Perspectives of Veena,' which was concluded here on Saturday in Visakhapatnam.
The Andhra University Music Department felicitated IVR Sastry and presented him with Lifetime Achievement Award for his contribution in Classical Music.
Speaking on the occasion, IVL Sastry said that music has the power to inspire and ignite people's mind forever and practicing music for half an hour daily can refresh one's mind and body.
He said that he was extremely happy for receiving the award from the varsity for his contribution to music.
K Niranjan, Registrar, Andhra University, Prof E Gayatri, Founder Vice-Chancellor, Madras University of Fine Arts, K Saraswati Vidhyarthi, HoD, Music Department, Andhra University, Rayavarapu Madhuri Devi, Director, Rayavarapu Vijaya Lakshmi Memorial Charitable Trust, and music lovers participated in large numbers for the seminar.