Co-working, managed office space will be game-changer in commercial real estate in 2018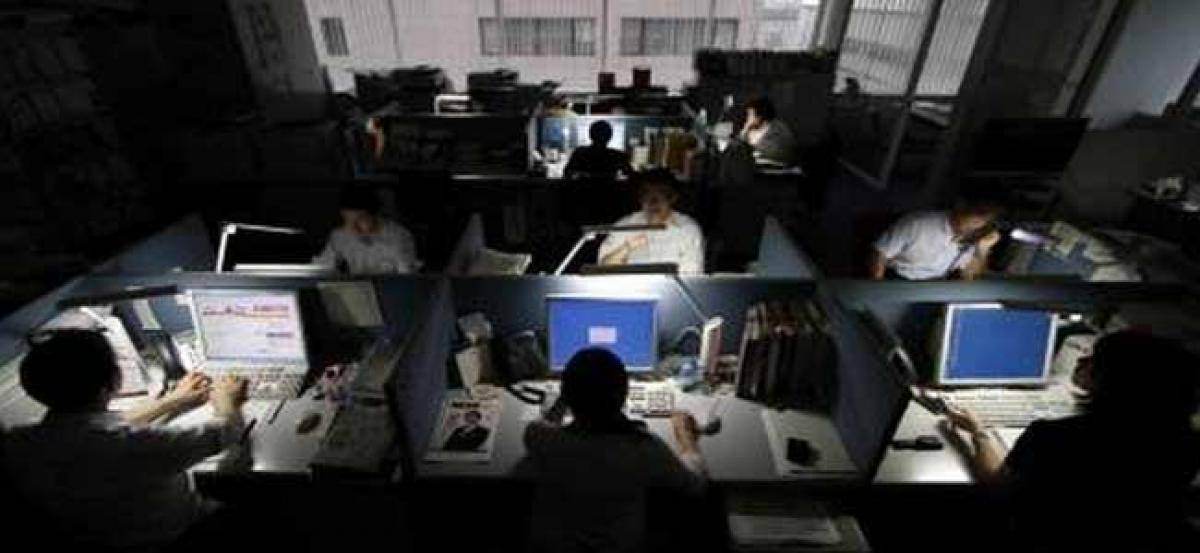 Highlights
With major economic reforms taken up by the government, 2017 proved to be a landmark in the economic history of the country.
New Delhi: With major economic reforms taken up by the government, 2017 proved to be a landmark in the economic history of the country.
Despite the initial slowdown observed by multiple industries, the industry outlook eventually took a positive stride. Added with private consumption and public investment, the structural reforms have boosted multiple industries in 2017.
One of the many industries which benefitted from the reforms was the commercial real estate sector which expanded its horizons at a rapid pace, held up by the industry reforms. The commercial real estate industry has been on an accelerating disruption curve with fast paced developments in managed and co-working office space.
With 2017 advancing towards its end, commercial real estate experts shared their views on the trends for 2017 and how 2018 will be a game changer for managed office and co-working office space.
Puneet Chandra, CEO and Founder, Skootr said "Managed working space is going to boost up the commercial real estate industry in times to come. Flexibility, cost saving both on Capex and Opex, ease of starting an office, community building and feel of a large office space are some of the most important factors contributing to the growth of managed office space. The sector is expected to receive over USD 400 to 500 million investment and will grow 50% y-o-y. Investors have realized over the time, that their money invested in furniture is a total waste of resources; hence more and more investors are pushing startups and companies to work at co-working spaces."
"Channel partners too have their advantage as they make more money while leasing on per seat basis. The money earned is not just on the real estate cost but also on other loaded services; this segment has further bolstered the industry. Channel partners / brokers as result, will act as a catalyst in development of this space. The average breakeven period for coworking spaces is about 6 months, with more than 90% occupancy rates," Chandra added.
Vikas Lakhani, Co-founder, InstaOffice said, "I believe there would be two key themes in CRE in 2018, i.e. continued growth in co-working and increase in creative lease structures for better monetization, and yielding optimization.
Consequently, there would be considerable changes in the demand supply dynamics of office real estate. The rise of gig economy and continued drive to optimize costs would mean that we would see more and more office seekers, startups and mature companies, adopting flexible workplace solutions. Additionally, with ever increasing physical distances in urban centres and improving communications technology, distributed and mobile offices would constitute a critical component of any company's work place strategy. All the above drivers, in addition to a growing culture of collaborative work environment and ecosystem would pave the way for growth in co-working and serviced offices. We expect a meaningful part of the traditional leasing to shift to co-working in 2018 and beyond.
"On the supply side, landlords will start looking at alternative means of leasing to non-traditional occupiers, such as co-working operators more favourably due to potential of higher yields and better monetization. Leasing would become a far more dynamic function, creating the need for specialised operators focusing on yield optimization and delivering high quality services to a highly diverse class of office users. Arguably, we would see more creative structures in leasing, such as revenue and profit shares that better align the interest of the Landlords, Operators and Office Users", Vikas Lakhani added.
Ganesh Vasudevan, CEO, IndiaProperty.com said, "The trend of co-working spaces is increasingly becoming popular not only in a developing country like ours but world over. The demand for such spaces has witnessed a 10-15 percent annual growth in the Asia-Pacific region. In 2016, close to 1.2 square feet of office space was leased to co-working space providers, but the number is expected to increase this year with global players like WeWork entering India and companies like Awfis getting funding.
The trend is picking up in India and is here to stay. Companies are known to have saved anywhere between 20-30 percent of the costs by opting for a co-working space over a traditional office setup. They not only save on operational costs, but also save on time and money needed for acquiring and fitting out a new office premise. These are suited for any organisation which do not work on high level confidentiality. Many small and mid-scale organisations work on project basis and their need for office space keeps altering depending on the project. Since they are not
locked by a long term lease companies have the flexibility to grow or downsize as needed."
Interested in blogging for thehansindia.com? We will be happy to have you on board as a blogger.