Iconic American cycling brand Trek Bicycle launches in India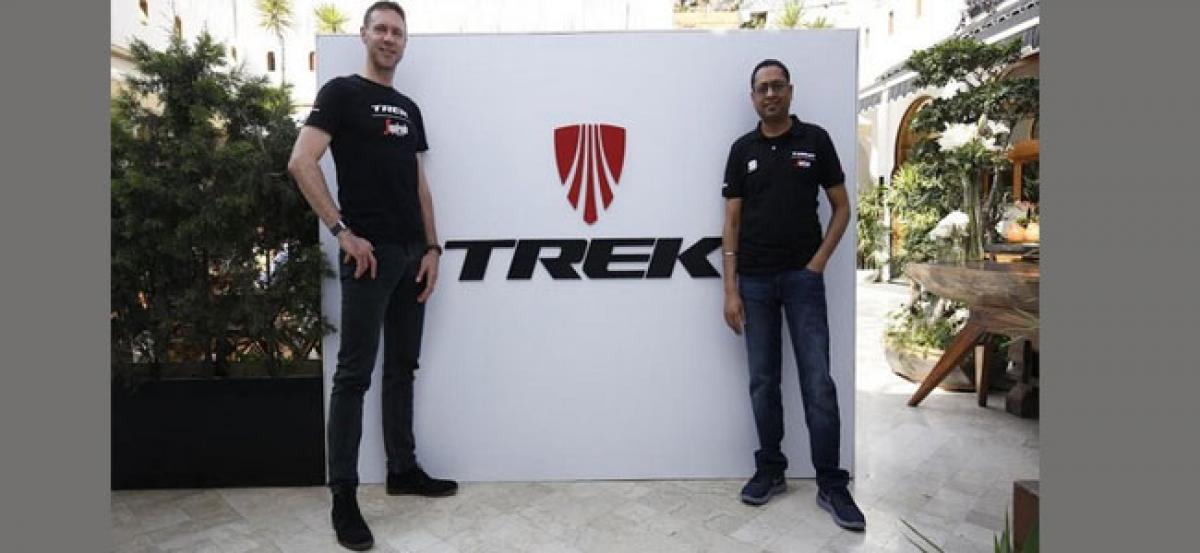 Highlights
Trek Bicycle, one of the world\'s leading bicycle manufacturers, today announced its foray into the India market. Trek India will offer 34 bicycle models across road, mountain
New Delhi : Trek Bicycle, one of the world's leading bicycle manufacturers, today announced its foray into the India market. Trek India will offer 34 bicycle models across road, mountain, and hybrid categories in the premium and super premium segment.
These will be available across its dealers in Delhi NCR, Mumbai, Bangalore, Hyderabad, Chennai, and Indore. Trek owners and cycling enthusiasts will also be able to choose from a wide range of cycling parts, accessories, merchandise, and riding gear under the brand name Bontrager.
At the launch, Navneet Banka, Country Manager, Trek Bicycle India said, "We are very excited to bring the most technologically advanced bicycles in the world through our subsidiary operations in India. The super-premium bicycle segment has witnessed a CAGR of 20 percent over the past five years. Our focus is to provide a great buying and ownership experience, while promoting the sport of leisure and competitive cycling in India."
With a legacy of over four decades of driving innovation, Trek is known for building the most technologically advanced bicycles available. Trek pioneered the manufacturing of carbon bicycles in the 1990s, and today continues to build on its tradition of leadership in the industry, applying the same technology used in aerospace and Formula One racing to create the finest bikes for every kind of rider.
Trek bikes are built to last, and everyone is backed by a simple promise from the company: we'll take care of you and do what's right. Each model is subjected to extensive testing in the world's toughest test labs and supported by the best lifetime warranty in the business, all the way back to the very first frames built in 1976.
"I'm very excited to be here in India. It is encouraging to see a lot of fitness enthusiasts take up cycling and the level of professional cyclists in India. Over the next few days, I am looking forward to riding with cycling enthusiasts across Delhi NCR," said Trek Brand Ambassador, Jens Voigt.
Trek Bicycle was founded in 1976, in Waterloo, Wisconsin, USA, by Richard Burke and Bevil Hogg, who set out to create the best bikes in the world. They fostered a culture of craftsmanship, where every bicycle built was a point of pride. Trek has grown far beyond its modest roots, but to this day every bike made is a testament to the company's founding principles.
Today, Trek bicycles are available at retail locations in 100 countries worldwide. The brand also offers a dynamic range of cycling parts, accessories, merchandise, and riding gear under the brand name Bontrager.