Make Way for the Emerging Stars of Tinsel Town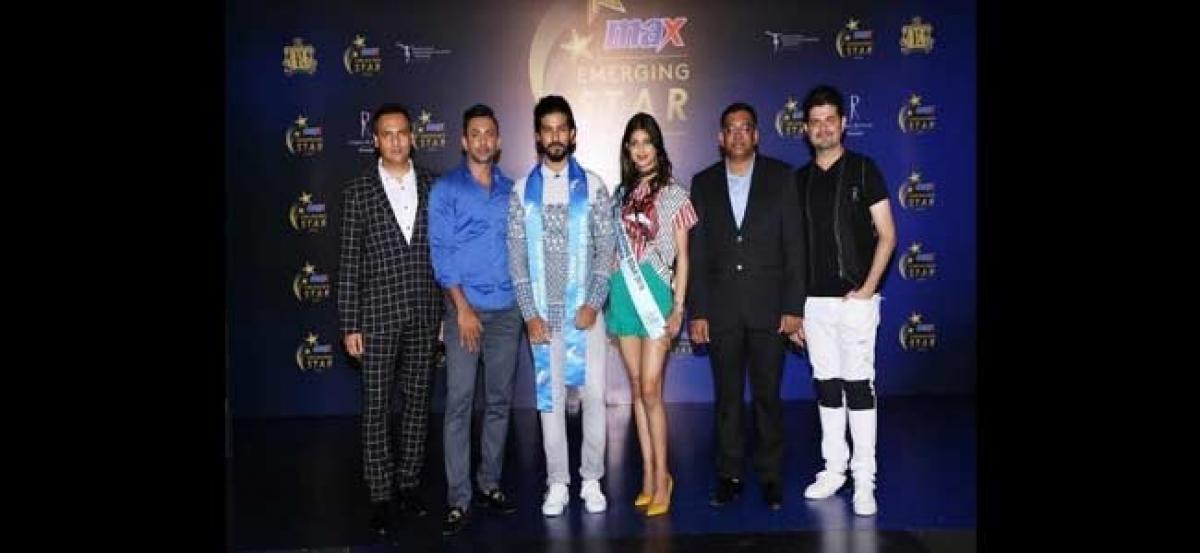 Highlights
Max Fashion, the country\'s largest International fashion brand, hosted the Grand Finale of Max Emerging Star 2018 at Infiniti Mall in Malad
Mumbai (Maharashtra): Max Fashion, the country's largest International fashion brand, hosted the Grand Finale of Max Emerging Star 2018 at Infiniti Mall in Malad, Mumbai. Max Emerging star is a property that aims at giving a platform to the ones who dare to dream and aspire to have a foothold in the entertainment and glamour industry of India.
This year, the contest was much larger and grander in terms of its scale, number of entries and some unseen raw talent. With over 18,000 entries across 06 smart cities, the passion and enthuse that this year saw, was way beyond the previous seasons. Young talented Girls and Boys from various cities including Bhubaneshwar, Chandigarh, Jaipur, Lucknow, Vadodara and Vizag, put their best foot forward and showcased their talents.
10 Finalists - 06 Boys and 04 Girls were shortlisted from the auditions which were spread over a period of two months. The Grand Finale evening was star-studded as these finalists competed with each other in the final selection rounds. Finale jury included India's favourite Dance Guru Terence Lewis, popular celebrity photographer Dabboo Ratnani and actor, supermodel and Project Head - Max Emerging Star, Marc Robinson.
The finalists were judged and evaluated on the basis of their talent in terms of acting, dancing along with their fashion quotient, all of which have a huge say in the success of a person in the entertainment industry. Here are the winners of Max Emerging Star 2018 -
Mr. Max Emerging Star 2018 - Imtiaj Haque (Bhubaneshwar)
Miss Max Emerging Star 2018 - Harnaaz Kaur Sandhu (Chandigarh)
Winners will get Dance sessions at Terence Lewis professional training institute and will also get their Portfolio Photo shoot done by ace photographer Dabboo Ratnani.
Raghu Rajagopalan - COO, Max Fashion says, "Hearty congratulations to the winners of Max Emerging Star 2018. Today, youngsters of smart cities have extraordinary talent and Max Fashion is more than happy to give them such a wide platform to showcase their talent. Properties like Max Emerging Star make an effort to recognise those who can take a spark of inspiration and brilliance and turn it into something that stands out on the ramp. Max is proud to be able to provide passionate young people, the ground to dream, fly and achieve their dreams."
Marc Robinson, Project Head, Max Emerging Star, who has been on the jury panel since the very inception of Max Emerging Star says, "It's overwhelming to see the sheer number of people who have taken part in MES 2018. It just establishes the fact that today's youth ate motivated, ambitious and totally focused towards realising their dreams. As talented as they maybe, they also realise that hard work is the key to their success, and nothing succeeds like success! Congratulations to the winners!"
Interested in blogging for thehansindia.com? We will be happy to have you on board as a blogger.