Hoarding leading to periodic cash crunch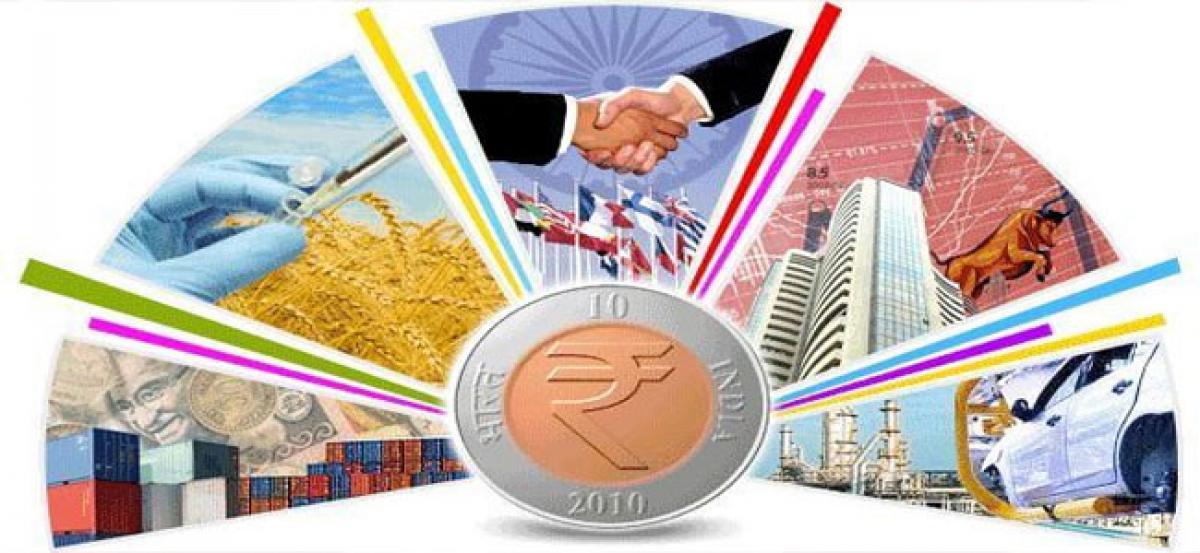 Highlights
Just a month ago residents of Hyderabad and most of the South Indian states felt the heat of empty ATMs. The blame game by political parties and post-cash crunch analysis provided by experts did not come to the rescue of common man. 
Just a month ago residents of Hyderabad and most of the South Indian states felt the heat of empty ATMs. The blame game by political parties and post-cash crunch analysis provided by experts did not come to the rescue of common man.
However, the latest cash crunch has reminded people of agony they went through in late 2016 when Prime Minister Narendra Modi announced demonetisation. But experts say the problem will continue to haunt the country in future as there is gap between demand and supply of cash.
"Demonetisation hasn't helped the country, but it created a consumption shock which India couldn't handle. Consumption increases in the country every year and that requires additional paper currency as India, like most of the developing countries, is mainly a cash economy," says Siddarth, a New Delhi-based economist.
Explaining further, the economist said: "For instance, Rs 17 lakh crore currency was in circulation in November 2016 when the demonetisation was announced. The government, in an attempt to encourage cashless economy, tried to bring this down. As consequence, only currency worth Rs 16 lakh crore was in circulation in the immediate aftermath of the note ban, leading to severe cash crunch".
According to him, cash shortage is still being felt even after currency in circulation has been increased to Rs 18 lakh crore in 2018. This is so because economy has grown over six per cent in the last two years and that obviously requires incremental growth in cash availability which is not happening thanks to the government's focus on cashless transactions and increased tendency among people to hoard more and more cash.
It may be recalled that Prime Minister Narendra Modi took the country by surprise by announcing note ban on November 8, 2016. He claimed that the initiative was aimed at curbing the fake currency, choking funds to terrorist organisations and eliminating black money accumulated in the form of cash.
However, it is not the first time that the central government has scrapped currency notes. It did so in one year before the Independence in 1946 and again 30 years later in 1978. The obvious objective was to curb black and fake currency. However, there is no data to suggest that these two attempts have been successful. It's no different this time.
"The demonetisation has retarded the growth of India, as it has led to a parallel economy. Bribes which were earlier taken in cash are now deposited in a poor person's account. While a share is given to the account holder, the rest is converted into legal cash. The method of doing business in black has come back as people have found alternatives," said the economist.
But the country's economy and people are still battling side-effects of the note ban and will continue to do so in foreseeable future. During the note ban phase, the RBI has put cap on the cash withdrawals. This has resulted in fear psychosis among people.
They started hoarding more cash after the restrictions were removed. As consequence, cash deposits in the bank slipped to rock bottom while withdrawals from ATMs and bank branches continued unabated. The proposed Financial Resolution and Deposit Insurance (FDRI) Bill 2017 added fuel to the fire.

"The rumours regarding bail-in clause in Bill that depositors being unsecured debtors will get last priority in the event of a bank going bust has brought down trust levels among people about banking industry. This has led to excessive withdrawals from banks," says Dr Asha Prasuna, Professor, Economics & International Finance, KJ Somaiya Institute, Mumbai.
The government has tried to encourage digital transactions to reduce the use of the paper currency. It seems this attempt did not go the way the Modi government wanted. "Majority of Indians still live in rural areas which lack basic wherewithal for digital economy. It's not easy task for the government to encourage digital economy," said Dr G Alivelu, Associate Professor, Centre for Economic and Social Studies, Hyderabad.
Added to that, digital transactions come at a cost which obviously deters people from going digital. Therefore, the only way for the government to avoid repeat of recent cash crunch is to increase supply of currency instead of depending on impractical alternatives like cashless transactions.
That will improve trust about banking sector among people. Then only, they will keep money in the banks instead of hoarding it at home. Otherwise, the country is likely to go through periodic cash crunches as hoarding of currency increases.
BY Divya Rao