Realty growth in Amaravati hinges on new jobs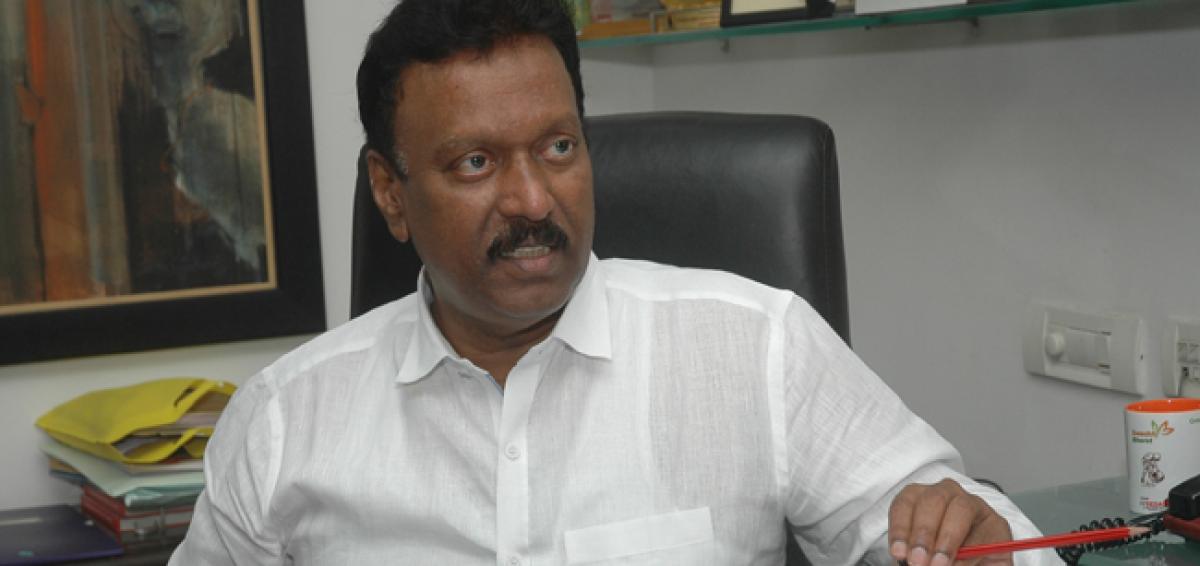 Highlights
Land prices in AP went up for nearly three and a half years after 2014 bifurcation In areas like Guntur district, land prices doubled while they went up by four times from Rs 50 lakh an acre before 2014 to Rs two crore in Amaravati and its surrounding areas
Post bifurcation, Andhra Pradesh has lost major city like Hyderabad which was driving growth of real estate sector in undivided State. How the real estate sector is doing now in Andhra Pradesh?
Land prices in AP went up for nearly three and a half years after 2014 bifurcation. In areas like Guntur district, land prices doubled while they went up by four times from Rs 50 lakh an acre before 2014 to Rs two crore in Amaravati and its surrounding areas.
But we now see a slump-like situation as people are in wait-and-watch mode. After TDP walked out of NDA, some people seem to be in a state of confusion and worry that development may not take place. Moreover, taxes went up after the implementation of GST regime.
For apartments, there is 12 per cent tax now in addition to registration charges of 7.5 per cent in AP. Thus, there is nearly 20 per cent tax for apartments. Because of all these factors, real estate transactions have drastically come down in AP. In normal circumstances, 4,000 plots are sold every year in Visakhapatnam. That's not the case now. These subdued conditions may continue so till elections.
AP government chose a strategic location between Vijayawada and Guntur as Greenfield capital which will eventually bring two cities closer. Farmers came forward to give 30,000 acres of land in land pooling. Still, construction of capital is yet to begin even after three years, adversely impacting real estate sector….
For any government, land bank is imperative. Farmers have given 33,000 acres in land pooling. In addition, the government got additional land of around 20,000 acres through roads, tanks and government land in capital region. That means AP government has 53,000 acres in its control.
Of this, about 16,500 acres have been given back to farmers. The remaining 36,500 acres are with the government. At a price of Rs 2crore per acre, the land bank in Amaravati is worth Rs 73,000 crore. That's a bonus for the government. This land value will go up in future.
However, construction of the capital has been delayed by one and a half year as case against the capital was filed with National Green Tribunal (NGT). But it is likely that the government will build at least a part of core capital before elections. Roads are being laid now. Buildings will be constructed through pre-fabricated structures.
Developers say that they made large scale investments and acquired land in Amaravati with hopes that AP will kick off capital construction. Their plans have gone awry and investments got stuck. What is your take on this?
That's part and parcel of the property business. Many companies bought land at higher prices and sold them at same price 10 years later. For example, DLF bought 36 acres for Rs 530 crore in the city in a 2005 auction. It sold the land at the same price to Myhome Group nine years later in 2014. In that process, DLF lost up to Rs 1,500 crore in interest.
People who show overexuberance and buy properties at unreasonable prices will pay a price. In New Delhi, property prices are 40 per cent lower than what they were 10 years ago. However, real estate investment is always beneficial in long run (20 to 30 years) as prices are bound to go up.
Land prices have been skyrocketing in Hyderabad for the past several months. Some attribute this to slump in real estate sector in AP and Amaravati. How far this is true?
That's not true. As I told you earlier, land prices also went up in Amaravati and other parts of AP. In Telangana also, prices of farm lands increased multifold. Therefore, the price escalation is not confined to Hyderabad alone. The key reason for the sudden rise in prices is that people seem to have lost faith in banks because of bail-in clause in FRDI Bill. As result, people are withdrawing deposits from banks and investing in lands.
Amaravati and Hyderabad are just 270 km apart. Will real estate in Hyderabad be affected if the sector takes off in Amaravati?
There is no way Hyderabad market will adversely be impacted by the grow of real estate sector in Amaravati. Hyderabad had a population of 16 lakh in 1971. Now, it crossed 1 crore. I expect the population to cross 2 crore in next 15 years as people are migrating from districts to the city. The additional population will need homes and apartments. So, Hyderabad market will continue to grow.
What are the challenges real estate sector is facing AP? How the government policies are helping this sector?
Government policies are good. As we know, AP emerged as top ranker in Ease of Doing Business. That's not enough. Companies will not take up real estate projects unless they see demand. They don't mind paying more taxes and charges if demand goes up. As of now, sales are subdued in Amaravati area. Real estate sector in new capital will grow on when new jobs are created.
The AP government should initiate measures to create at least 10,000 to 15,000 new jobs an average every year. Then, nearly one lakh population is added to the city annually. That will lead to incremental growth in real estate sector. That has not happened so far. However, the government has 'sown enough growth seeds'. We have to see whether they yield positive results.
Interested in blogging for thehansindia.com? We will be happy to have you on board as a blogger.