Mahindra unveils Furio, its new range of ICVs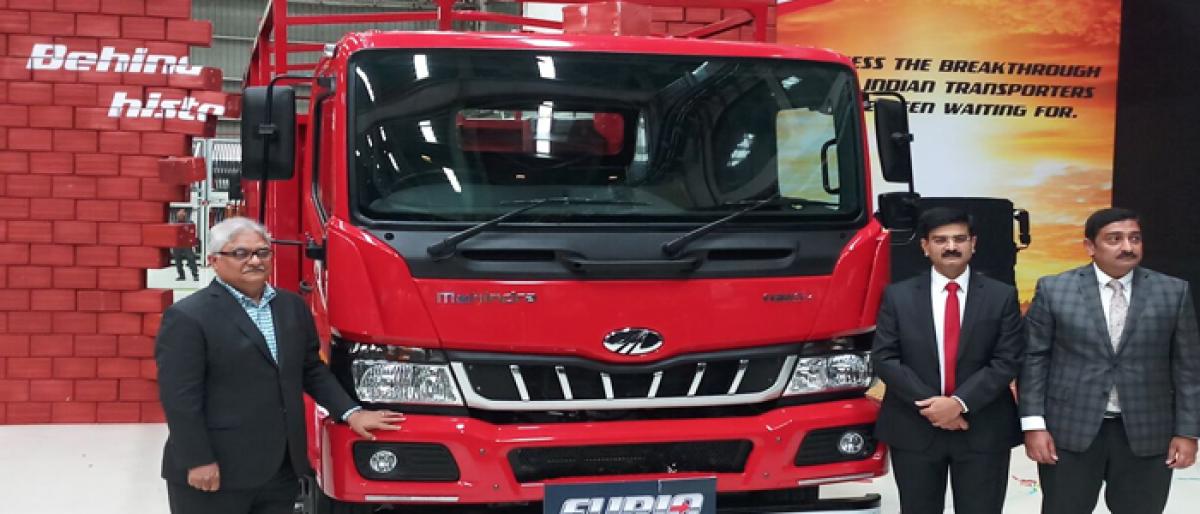 Highlights
Mahindras Truck and Bus Division MTBD, a part of the 207 billion Mahindra Group, on Monday unveiled the Furio, a new range of intermediate commercial vehicles ICVs Furio marks the companys entry into the ICV segment and is set to make Mahindra a full range commercial vehicle player
Chakan (Pune): Mahindra's Truck and Bus Division (MTBD), a part of the $20.7 billion Mahindra Group, on Monday unveiled the Furio, a new range of intermediate commercial vehicles (ICVs). Furio marks the company's entry into the ICV segment and is set to make Mahindra a full range commercial vehicle player.
Designed by Pininfarina, an Italian car design firm and coachbuilder, Furio developed with an investment of Rs 600 crore will be produced at Mahindra's manufacturing facility at Chakan near Pune.
The ICV will be powered by the super-efficient, light weight, low friction, MDI Tech engine, with FuelSmart technology.
Furio will be launched in 5 variants – 4 diesel models and one CNG with horse power ranging from 80 bhp to 180 bhp and torques ranging from 200-850 Nm.
Currently, the company is launching 4 products with a capacity of 11, 12, 13 &14 tonnes. Another two products of capacity 15 & 16 tonnes will be launched in Q1 of 2019.
"The Mahindra Furio bears testimony to Mahindra's capability of bringing the best to Indian customers, since it is based on meticulously gathered customer insights.
The launch of the Furio comes closely on the heels of the successful introduction of Mahindra's HCV range of trucks, the Blazo, which also resulted in substantial volume and market share growth for Mahindra." said Rajan Wadhera, President, Automotive Sector, Mahindra & Mahindra.
By Jayarama Emani