Steep interest rates hitting infra biz: MEIL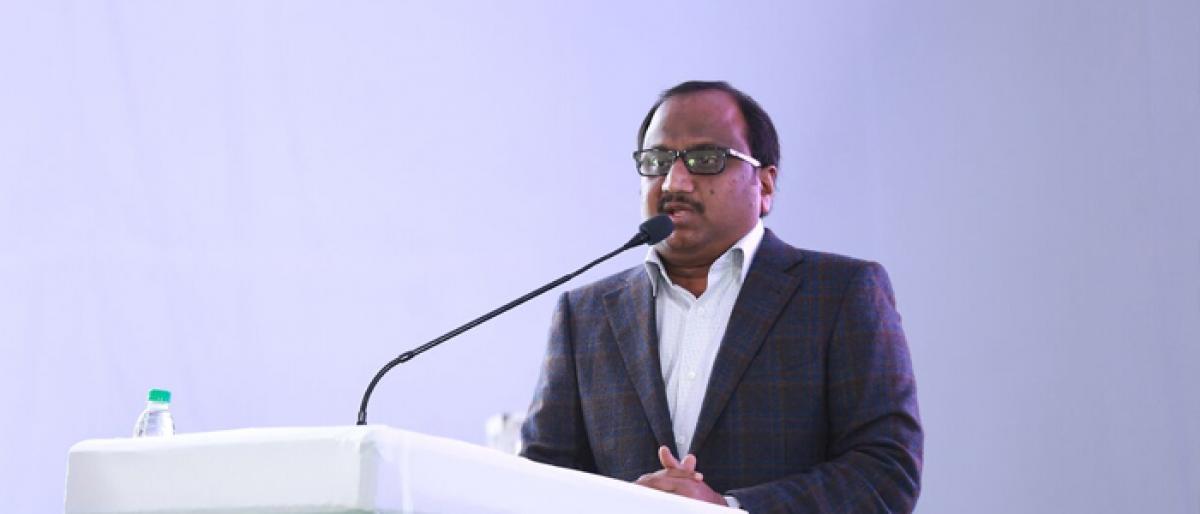 Highlights
Citybased Megha Engineering Infrastructures Ltd MEIL, which is executing nearly 50 per cent of Rs 80,000crore Kaleshwaram Lift Irrigation Scheme KLIS touted as the game changer for Telangana, says higher interest rates are taking heavy toll on the infrastructure sector
​Hyderabad: City-based Megha Engineering & Infrastructures Ltd (MEIL), which is executing nearly 50 per cent of Rs 80,000-crore Kaleshwaram Lift Irrigation Scheme (KLIS) touted as the game changer for Telangana, says higher interest rates are taking heavy toll on the infrastructure sector.
With Reserve Bank of India is likely to increase key interest rates at its upcoming monetary policy review on August 1, the interest burden on capital-intensive infrastructure companies will further go up. In the last policy review in June, the apex bank enhanced key repo rate by 0.25 per cent to 6.25 per cent.
"Unfortunately, interest rates have gone up, causing pain to the key sector. Banks are charging high interest rates. It's indirect burden for the infrastructure companies," B Srinivas Reddy, Director, MEIL, told The Hans India during a recent visit to the world's biggest pumping station being built by the company as a part of Package 8 of the Kaleshwaram project, at Laxmipur village in Karimnagar district.
According to him, availability of funds is the biggest challenge every infrastructure company faces and financial management holds key to success in this space. "Many infra companies quote aggressively and later land in troubles after they fail to get proper financial support. Interest burden increases if companies go for heavy borrowing," Reddy observed.
Established 26 years ago, MEIL executed number of mega projects. With Rs 10 crore yearly business initially, the infrastructure major has closed last financial with a turnover of Rs 20,000 crore. The company's order book currently stands at more than Rs 70,000 crore. In two months of April and June alone, the company added projects worth Rs 8,000 crore to its order book.
"We are aiming at a turnover of Rs 26,000 crore this financial year. We expect growth from irrigation, roads, drinking water, buildings, railways, and oil & gas sectors, among others," Reddy said.
Apart from the existing verticals, the infrastructure major is also keen on foraying into new sectors such as airports. "We are keen on having presence in all sub-sectors of infrastructure. We are looking at foraying in ports, airports, mining, dedicated railway corridors," he said.
On foreign projects, he said the company had been focusing on Africa and oil-rich Middle East. "We have completed some projects in Tanzania, Zambia, Zimbabwe, Ethopia in Africa and Kuwait in the Middle East," he said.
The MEIL Director gave credit to the Telangana government for fast-paced works in Kaleshwaram project. "We will complete all the works entrusted to us by December this year. That's our target," Reddy maintained.