Stampede-like situation witnessed at grand launch of IKEA in Hyderabad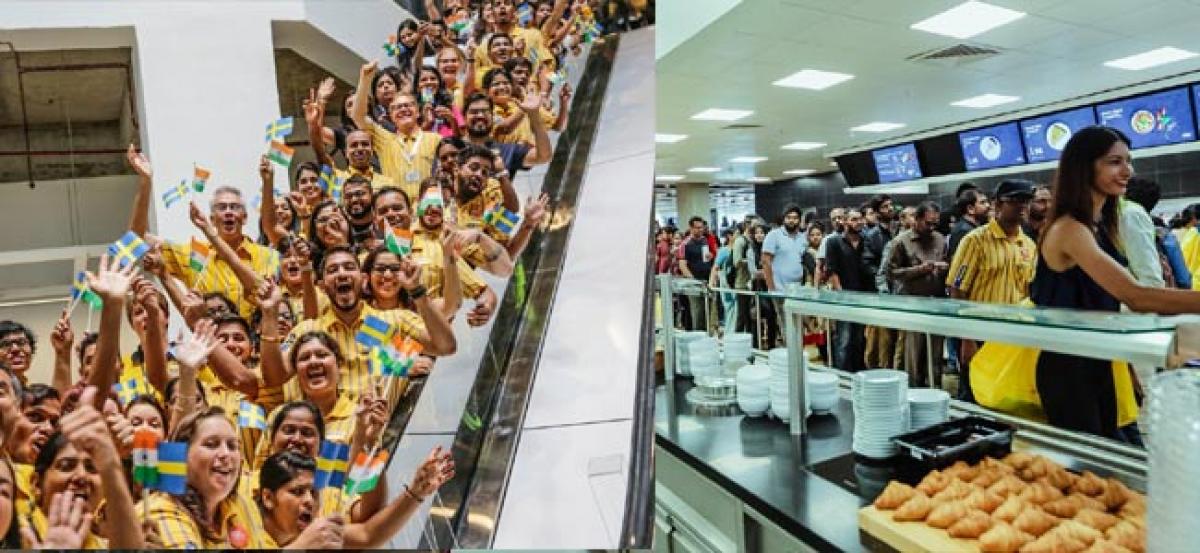 Highlights
Following the muchanticipated launch of the Swedish home furnishing brand IKEA in Hyderabad on Thursday, a stampedelike situation broke out on the first day at the public opening
Following the much-anticipated launch of the Swedish home furnishing brand IKEA in Hyderabad on Thursday, a stampede-like situation broke out on the first day at the public opening.
Spread over acres with a floor size of 4 lakh sq feet in the heart of HITEC City, the IKEA Hyderabad store has 7,500 products including fully furnished rooms.
A 1,000 seater restaurant is housed in the store offering Indian and Swedish cuisine at affordable prices. The hype surrounding the launch resulted in around 40,000 people visiting the Hyderabad store on its opening day. The large crowd impatiently waited to take a sneak peek of the store, leading to a stampede-like situation. The organizers struggled to control the movement of the public with the queue lines disturbed as thousands across the city thronged the store.
Welcoming the first customers in the first IKEA store in Hyderabad. #ikeaindia pic.twitter.com/lfMMCintkF

— IKEA Sverige (@IKEASverige) August 9, 2018
Ikea plans to open stores next in Mumbai in 2019 followed by Bengaluru and Gurugram. The company plans to expand the store business to cities such as Ahmedabad, Surat, Pune, Chennai, and Kolkata with a target of setting stores in 25 cities by 2025.