Centre rules out tax cut on petrol, diesel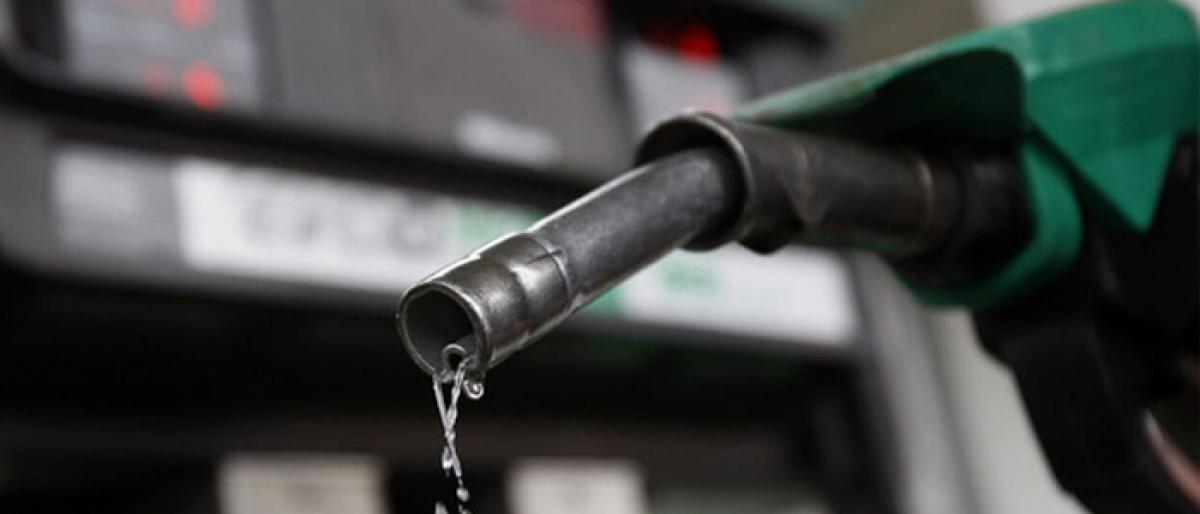 Highlights
The government will not cut excise duty on petrol and diesel to cushion spiralling prices, which touched fresh highs Tuesday, as it has limited fiscal space available to take any dent in revenue collections, a top official said
New Delhi: The government will not cut excise duty on petrol and diesel to cushion spiralling prices, which touched fresh highs Tuesday, as it has limited fiscal space available to take any dent in revenue collections, a top official said.
With imports becoming costlier because of a free-fall in rupee against the US dollar, the government believes the current account deficit will overshoot the target and it cannot 'disturb fiscal maths by cutting excise duty on petrol and diesel,' the official, who wished not to be identified, said.
Petrol and diesel prices Tuesday touched fresh highs as rupee dipped to a record low of 71.54 against US dollar, making imports costlier. Petrol price in Delhi rose to a record Rs 79.31 a litre and diesel climbed to an all-time high of Rs 71.34, renewing calls for a cut in excise duty to cushion the spike. Almost half of the retail selling price of the two fuel is made up of central and state taxes.
According to a price notification of state-owned fuel retailers, petrol price was Tuesday hiked by 16 paise per litre and diesel by 19 paise. Fuel rates have been on fire since mid-August, rising almost every day due to a combination of a drop-in rupee value and rise in crude oil rates.
Petrol price has risen by Rs 2.17 per litre since August 16 while diesel rates have climbed by Rs 2.62 - the biggest increase in rates witnessed in any fortnight since the launch of daily price revision in mid-June last year.
"We already know that there will be a hit on current account. Knowing that we can't disturb the fiscal deficit, we should rather be fiscally prudent," the official in the finance ministry said. While fiscal deficit means expenditure higher than income, current account deficit (CAD) is the difference between inflow and outflow of foreign currency.
In an election year, the spending cut is not an option, the official said reasoning that it would hamper government's spending on development schemes. "The government cannot disturb fiscal maths by cutting excise duty," he said.