LIC launches new insurance plan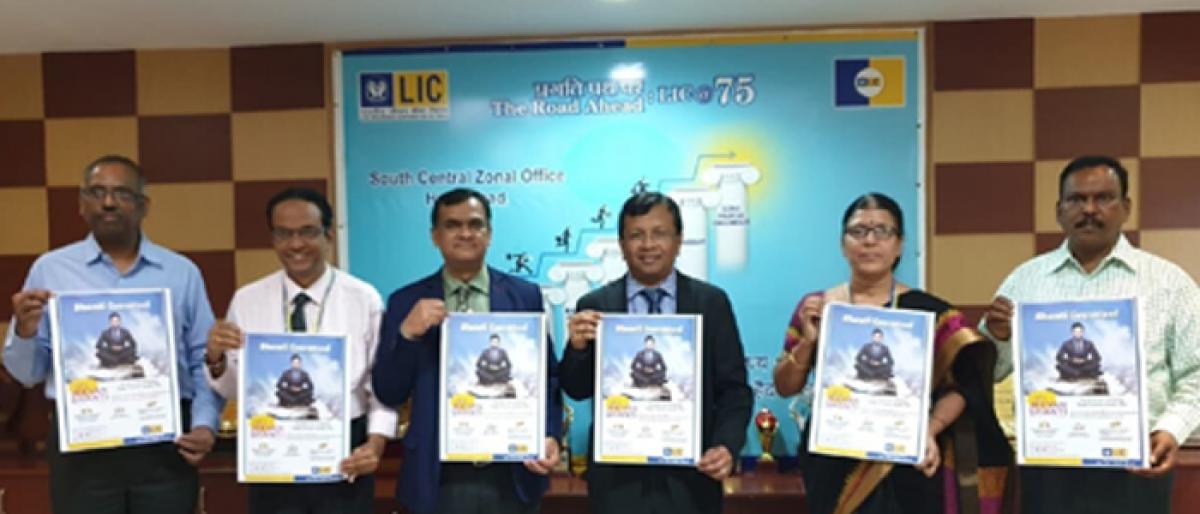 Highlights
Stateowned Life Insurance Corporation of India LIC, the investment and insurance company launched a new plan named as the LICs Jeevan Shanti The product is introduced with an intent to provide lifelong regular income in the form of pension and is currently available for sale on offline and online mode
​Hyderabad: State-owned Life Insurance Corporation of India (LIC), the investment and insurance company launched a new plan named as the LIC's Jeevan Shanti. The product is introduced with an intent to provide life-long regular income in the form of pension and is currently available for sale on offline and online mode.
The plan is available on individual or on joint lives, above the age of 30, informed the insurance corporation in a statement. T C Suseel Kumar, Zonal Manager, South Central Zone, said: "The plan provides a unique option of taking either immediate or deferred annuity depending upon the requirement of the individual. The plan also provides for guaranteed additions during the deferment period in case of deferred annuity option."
He also added that the new plan will cater to the needs of the eligible millennials looking out for a financial instrument providing regular income. The corporation also informed of a guaranteed annuity rate from the inception of the policy in both the option of immediate and deferred annuity.
Besides, the minimum purchase price is Rs 1.50 lakh without any restriction on the upper limit. And, in deferred annuity option, the deferment period is between 1 to 20 years, stated LIC in the statement. Further, the official informed of a provision under this policy to financially support the handicapped dependents.