KeyVendors Launches Local Service Marketplace, a gateaway for Vendors in India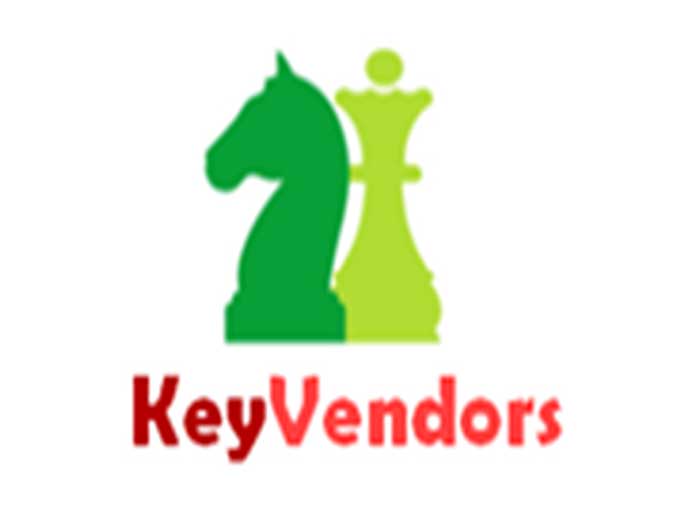 Highlights
KeyVendors, Find the Right Vendor Right Away, an Indian startup, aims to be a trusted one stop resource for the entire scope of home related services required by todays savvy homeowners for efficiently designed, fault free, beautiful homes
One of a kind in India announces Vastu Interior Design and AC service and repair in all 10 cities
New Delhi: KeyVendors, Find the Right Vendor - Right Away, an Indian startup, aims to be a trusted one stop resource for the entire scope of home related services required by today's savvy homeowners for efficiently designed, fault free, beautiful homes. Today, KeyVendors launches two of their new services in all 10 cities, Vastu Interior Design and AC services and repair. Currently, KeyVendors are focusing on improving their services so that customer can get more benefits.
KeyVendors is considered as the rapidly climbing startup organization in India which has garnered a great platform for local vendors, home service providers and customer's less than one terrace. It has a youthful team of experts who are enthusiastic about their work and leveraging all the service benefits to customers at their doorstep. KeyVendors are customer centric organization and always believe in devoting their time tirelessly to improve customer performance.
Excited about the event, Mr. Parvinder Baweja, Founder- KeyVendors say, "Whether it is about interior designing, waterproofing, architects and all that, we are perfect in delivering the service at its best form. This is not any ordinary organization because there are cluster of experts and professional working in our organization. We deal with every queries and problems of customers. Buyers feel happy and contented with our services because we give them satisfactory work out of the way. We also have an in built team to cater the daily needs of the customers such as interior designing, architect, plumbing, waterproofing and all that".
"Our vision is to spread our business to all over India and opening branches in almost every city of India. Our business is getting immense response from Greater Noida West and Raj Nagar Extension and we have also further planned to expand our horizon to Noida and Gurugram looking at the popular commercial hub as we are planning to fulfill their needs. We want to give benefit of doorstep home service to the maximum population of India and the way we are heading towards is commendable. According to market research, online on-demand home services market will grow steadily during the forecast period and post a CAGR of almost 52% by 2022", he further added.