Production is destinys call: Aadi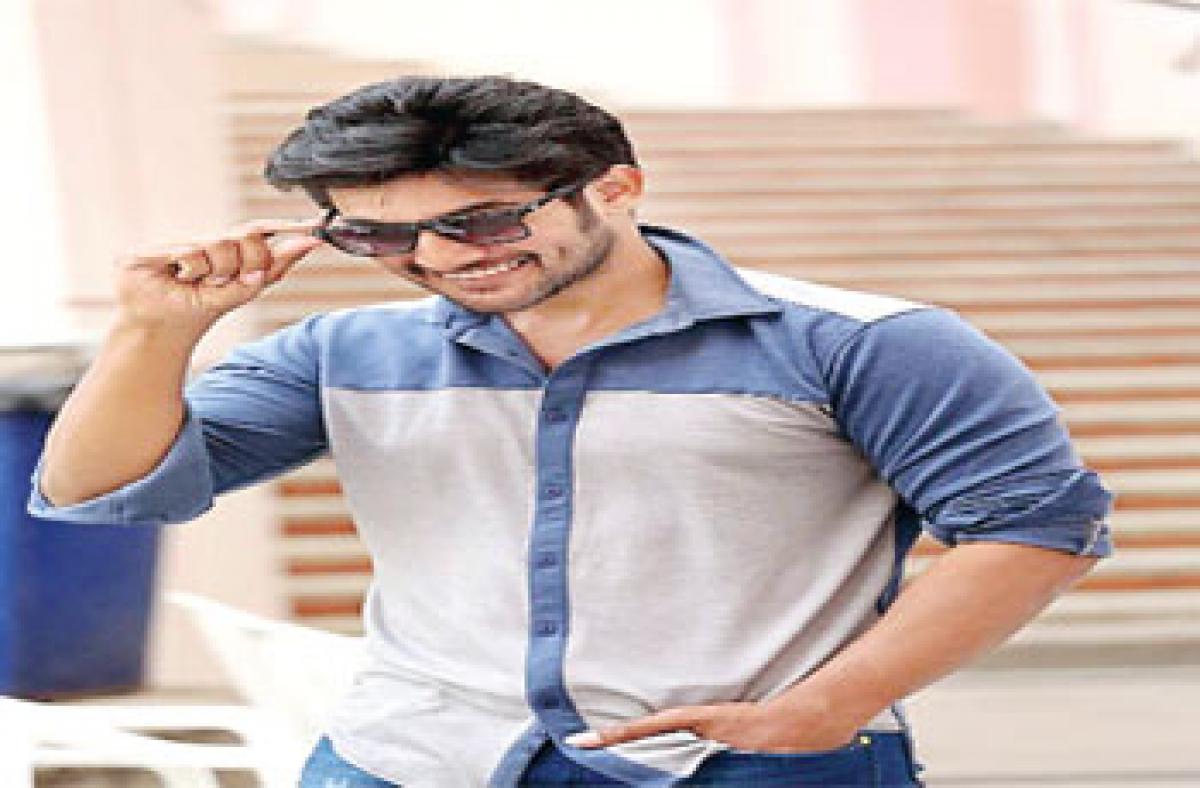 Highlights
Ten days into the shooting of Garam, the unit received a jolt in the form of producer Rajkumars exit. But so impressed was Aadi, the films lead actor, ...
Ten days into the shooting of 'Garam', the unit received a jolt in the form of producer Rajkumar's exit. But so impressed was Aadi, the film's lead actor, with the script of Srinivas Gavireddy that he decided to drive the project on his own.
"Along with director Madan, I believed the need of telling the script as it had all the elements to resonate with audience of every ilk. Even dad Sai Kumar echoed our feelings. Nevertheless, it took three months for us to get back on the floors once again," Aadi sighs in a conversation with Hans Talkies.
The shoot deferment, understandably, delayed the film's progress. "It turned out to be difficult to get the dates of supporting actors like Naresh, Brahmanandam, Posani Krishna Murali and Kabir Singh as they were extremely busy. There were occasions where we waited for 25 days to get a three-day call sheet of Brahmanandam uncle," recalls Aadi.
Aadi admits to film production being a gamble. "Obviously it's a gamble but we are positive about our effort. We never thought of getting into production but destiny had other plans for us," he states with a grin. "It is dad's first film as a producer and so, we are waiting to release it at an appropriate time. We will continue making more films on Srinivasa Sai Screens."
Shedding light on his character in the film, he reveals, "I play a street-smart villager Varala Babu from East Godavari. He is straightforward and expresses his feelings. Upon developing some conflicts with his father, he leaves to Hyderabad."
Admittedly the actor had to prep-up for the part. "I sat down with the writer Gavireddy for three days to get familiar with the lingo. I've watched films like 'Rambo Rajkumar' and 'Kandireega' for reference. Since I read the script some 100 times it turned out to be easy to reel dialogues in front of the camera," he laughs.
'Garam' is the actor's first release after marriage. He married Rajahmundry girl Aruna last December. "The year has passed by very quickly. I've never felt it. I hope the new-born (his daughter) brings me some luck," smiles the actor whose wife recently delivered a baby girl.
The actor will be celebrating his birthday on Wednesday. Prod him on his plans and he shares, "I will be missing my wife who will be in Rajahmundry for some more time with my daughter. I'm planning to throw a party to my colleagues during the day and later in the evening; we will be unveiling the audio of 'Garam'."
While he admits that good scripts are few and far between, he feels it's high time that he collaborates with his father for a film. "The combination is not working out but it should happen next year," reveals Aadi, who has 'Chuttalabbayi' with Veerabhadram Chowdary up next.
"It's a typical Veerabhadram film with emphasis on comedy. We are 40 % through. Actor Pruthvi's portions have come out extremely well," he giggles, signing off.
By Nagaraj Goud
Subscribed Failed...
Subscribed Successfully...