Real Life Meets Reel Life: Rajniesh Duggall In Direct Ishq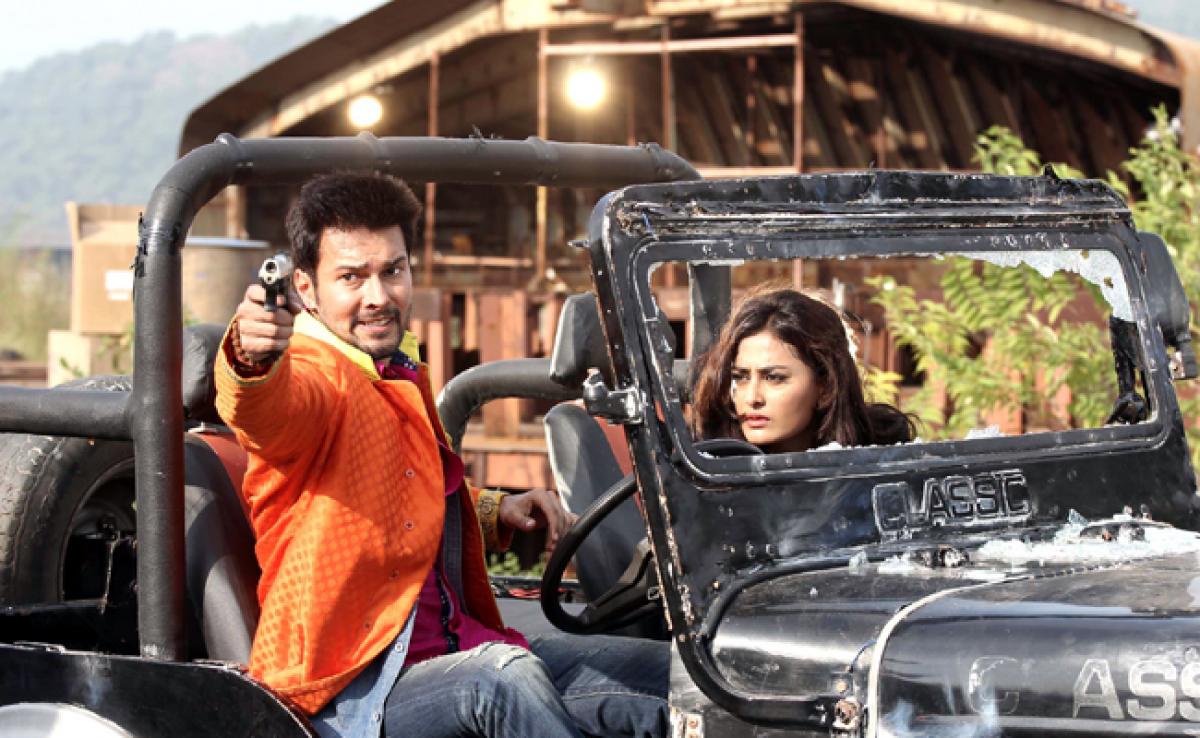 Highlights
The 1920 actor Rajniesh Duggall has probably played his most realistic performance till date in Direct Ishq. The talented model turned actor, Rajniesh  has almost played his real life on
The 1920 actor Rajniesh Duggall has probably played his most realistic performance till date in Direct Ishq. The talented model turned actor, Rajniesh has almost played his real life on screen in this movie which promises to be his most intense performance till date. The reason was simple as he re-lived his college time 'Angry Young Man' days as the impulsive Bicky Shukla in 'Direct Ishq' which will release at a theatre near you on 19th Feb, 2016.
His character Bicky Shukla, is a youth leader in Banaras, who is an Angry Young Man but he definitely has a benevolent side to him. Thus it was not tough for this Delhi boy and he himself confesses regarding the same ,"I think somewhere that Bicky Shukla was always there in me since the college days," says Rajniesh who did his Management from APJ School of Management, Delhi. He further added, "When I was 22-23 year old, I was a very short tempered guy. There were three of us in a group, and we always used to get into brawls. Since we were into a Management course, we tried to stay a little away from trouble par kuch na kuch ho hi jaata tha. The three of us were from East, West and South Delhi respectively. Ab imagine karo, poora Dilli saath tha toh aisa toh hona hi tha."
Thus it was a cakewalk when this role of Bicky Shukla came his way as he was delighted that he could now revisit his college days again." Yeah, this is what gets the action on screen," smiles Rajniesh, "College mein toh itni fight nahi kar paaya par chalo screen par ho gayi. You know, I was quite short tempered even when I was modeling. It was acting that got it all tamed down. I realized that itna gussa acchaha nahi hota hai."
In order to get into the skin of his character for this Rajiv S. Ruia Directed film, he knew that there had to be a change in his body language and lingo, considering the fact that the film is based on the tale of a small town boy."Bicky's mindset is very different from that of a city boy, so that change had to come in. That said, in his overall personality, I could see that Bicky was always there in me. It was just the words I speak and the body language that had to be worked upon."
However, how angry is this Angry Young Man of 2016 will only be proven when we watch him on screen in this Pradeep Sharma Produced film when it releases all over on 19th February 2016 under the banner of Baba Motion pictures Pvt Ltd.