Had to forego favourite food to slim down: Himesh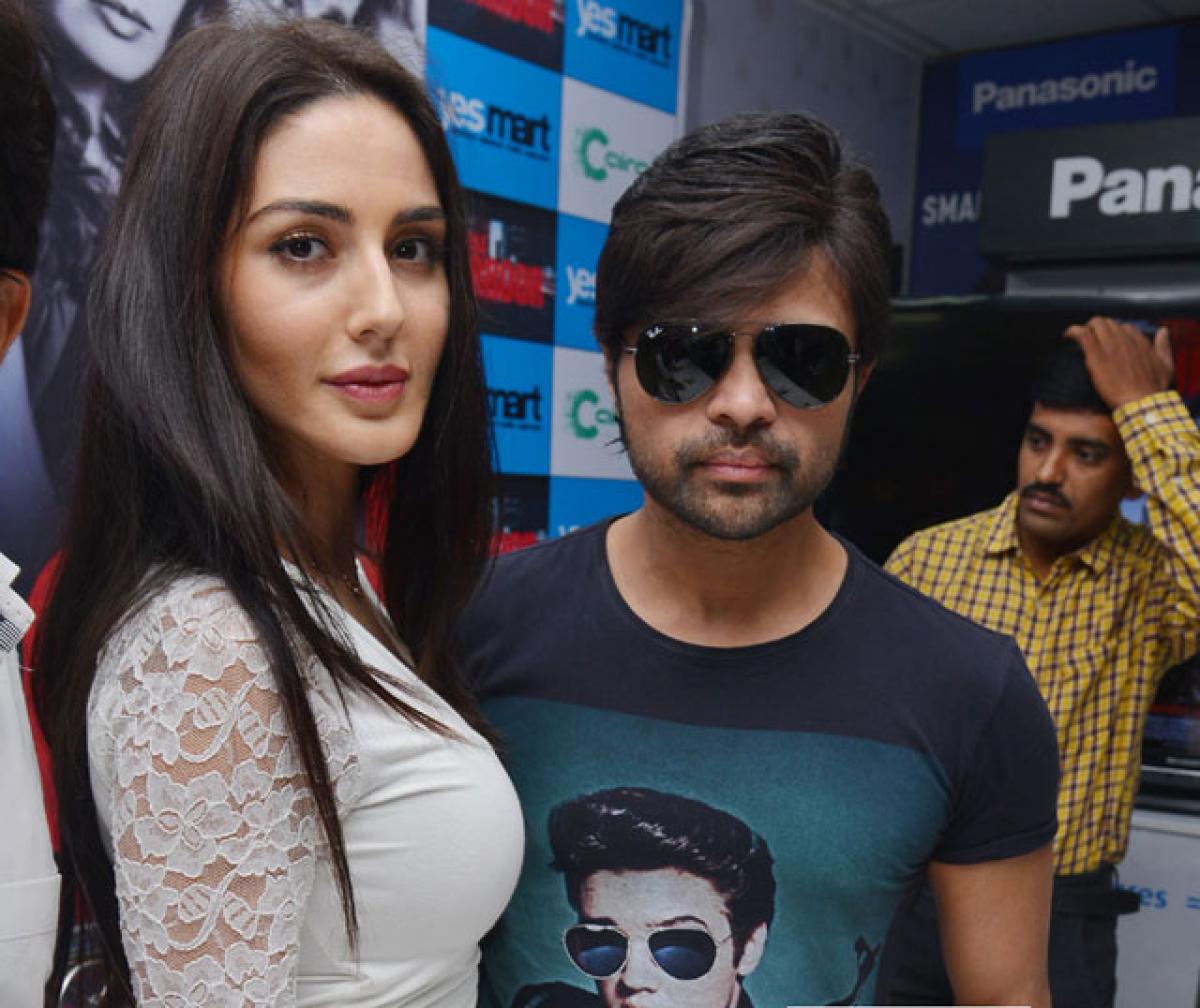 Highlights
Working with the director Shawn Arranha, Himesh feels, was a good experience. "We (Shawn Arranha and I) met a few times before we started the film and I discovered that we share the same worldview on cinema. I believed we share a comfort zone. We are like-minded and like-hearted.  As a director, he passed his vision on to the team and everyone supported it quite well."
He swept over the audience by his role in 'Aap Kaa Surroor' and now Himesh Reshammiya is set for an encore with its sequel 'Tera Suroor'. The composer-cum-actor was in Hyderabad on Saturday to promote it.
Tera Suroor would be Himesh Reshammiya's first release of the year. The ace tunesmith-turned-actor exudes confidence that it would be appreciated much like the first part. "I believe this film too is high on expectations but I'm not under any pressure as such to deliver. I'm confident that it'll not disappoint the audience. The action and romantic sequences have come out very well and you'll get to see a different me. It's an action romance laced with elements of thrill and drama. We have shot it primarily in Dublin and it would be a visual showpiece," he promises.
Himesh wanted to push the envelope as far as his physique was concerned and went the extra mile to obtain six-pack abs. He reveals the transformation has been quite an experience.
"I was required to undergo a complete transformation and getting a toned body wasn't easy. I had to give up on my favourite indulgence like ice creams and chocolates, go to bed before 10 pm and wake up at 5 am. I worked out a lot two hours per day and ensured that I was staying low on carbs. It's been very difficult but I had to endure all this for the part. I have also upped my style quotient," Himesh says with a glint in his eyes. Holding his co-star Farah Karimi in high esteem, Himesh describes, "This is her debut film and she has done a great job. Since she's a model, facing the camera wasn't difficult. She will be seen in the role of Tara and our onscreen chemistry is something to watch out for."
Working with the director Shawn Arranha, Himesh feels, was a good experience. "We (Shawn Arranha and I) met a few times before we started the film and I discovered that we share the same worldview on cinema. I believed we share a comfort zone. We are like-minded and like-hearted. As a director, he passed his vision on to the team and everyone supported it quite well."
Admittedly he is happy with the way the film's soundtrack (composed by him) has been received. "I was quite thrilled with the song promos and once the audio was unveiled, the result gave me immense satisfaction," he smiles.