Photos: Golden Achiever Awards at The Club Andheri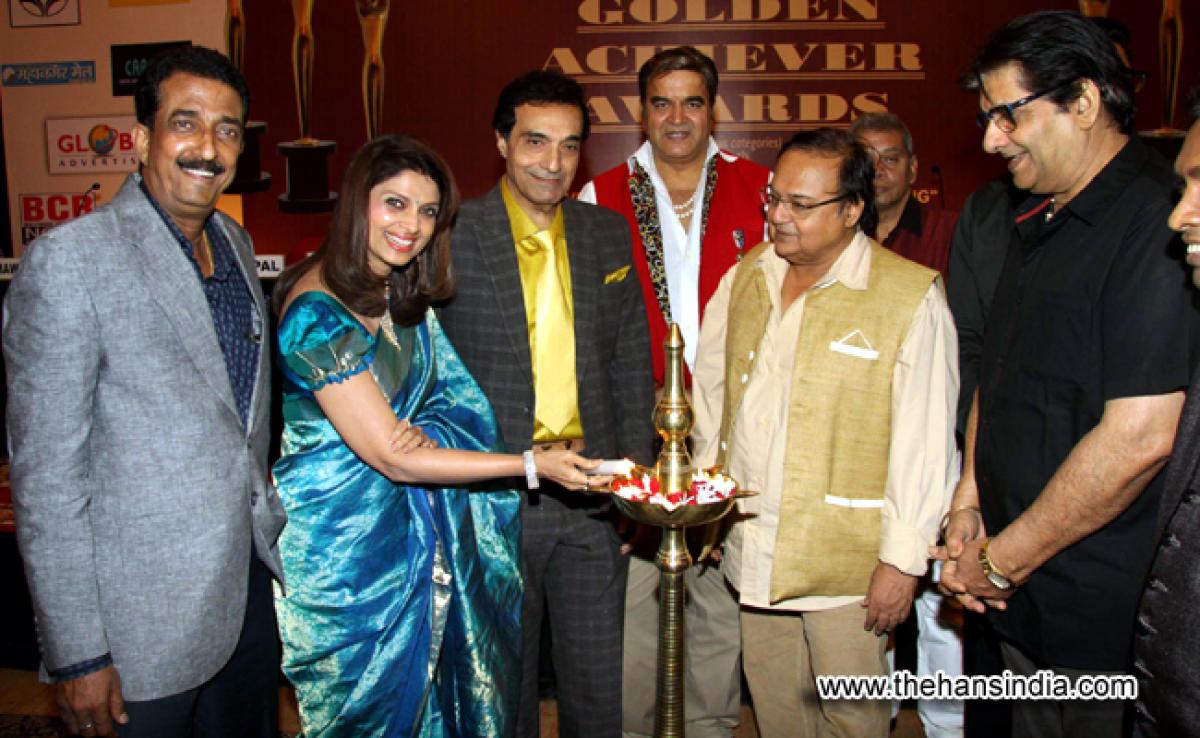 Highlights
There were Achievers from various fields including Cinema, Television & Media who were recently felicitated with the GOLDEN ACHIEVER AWARDS & the AIAC Awards for Excellence (in various categories) at a glittering gala event organized by senior journalist turned entrepreneur Abhishek
There were Achievers from various fields including Cinema, Television & Media who were recently felicitated with the GOLDEN ACHIEVER AWARDS & the AIAC Awards for Excellence (in various categories) at a glittering gala event organized by senior journalist turned entrepreneur Abhishek Bachchan at THE CLUB, Mumbai. The agenda of the conference on "Individual Achievements & Nation Building" was to honour men & women from varied fields such as Real Estate, Industry, Education, Entrepreneurship, Healthcare, Social Work, Philanthropy, Creative Arts, Service, Astrology, Media and Performing Arts et al with the AIAC Awards for Excellence in their chosen vocation.
The Jury comprising of Anil Dhawan , Dheeraj Kumar, Mukesh Rishi, Anil Murarka, Baldev Singh Bedi, Kanwaljit Singh and Rakesh Bedi jointly felicitated the Award winners. Prominent amongst those who were conferred with the GOLDEN ACHIEVER AWARDS (Contribution to Cinema and Television category ) were Dheeraj Kumar, Varsha Usgoankar, Kanwaljit Singh, Ravi Kishan,Tina Dutta, Rashami Desai, Nandish Sandhu, Sunil Pal, Indira Krishnan, Surendra Pal, Suresh Menon,Tinaa Ghaai, Shilpa Raizada, Tanisha Singh, Meghna Singh, Reeni Dhyani, Jaswir Kaur, Maushmi Udeshi , Rashmi Pitre, Kanchi Singh, Baldev Singh Bedi, Rajiv Ruia, Shadab Faridi, Anil Nagrath,Kamya Punjabi, Prachee Shah Pandya, Gauri Tonk , Sulagna Chatterjee,Yogesh Lakhani of Bright Outdoor and Saundarya Garg.
The other achievers who were felicitated with the AIAC AWARDS FOR EXCELLENCE in their chosen vocation included Dr. Minnie Bodhanwala (Health Care), Mayank Shroff (Cinepolis Cinemas), Waseem Akhtar (India News), Gaurav Dubey (Mid Day), Vikas Radheshyam (News Nation),Ranvir Gehlot ( Mahanagar Mail), Rajni Panwar (Namaskar Duniya), Krishen Tiwari (Zoom Delhi), Dr. K.K. Kapoor (Cardiologist), Dr. Praveen Gupta (Neurologist), Pt. Jai Prakash Sharma (Astrologer), Aman Verma ( Business ) Vinu Shetty (Social Entrepreneur), Sanjeev Gupta (Outdoor Media – Global Advertisers) and Bhaskar Jha (HPCL).
​By S.K.De