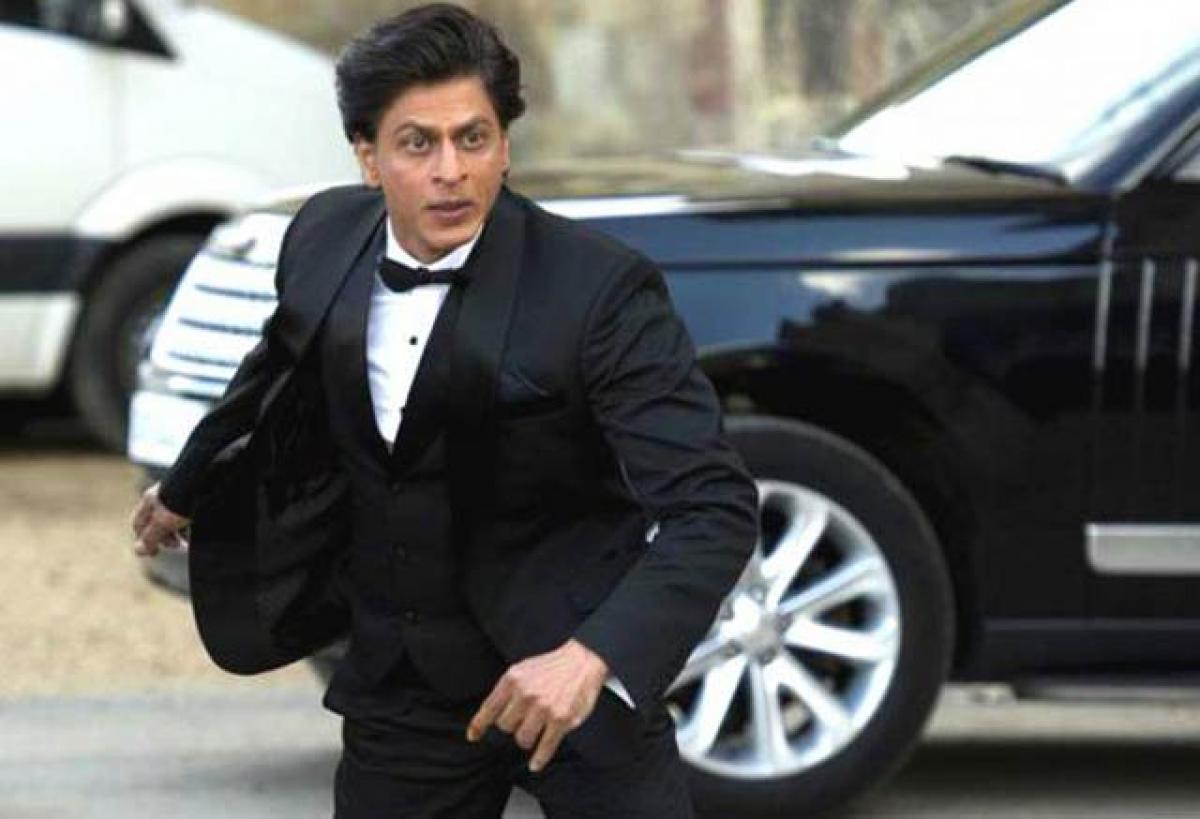 Highlights
he relationship between celebrities and their fans is enigmatic to say the least. The lives of famous personalities have quite often been a symbiotic...
he relationship between celebrities and their fans is enigmatic to say the least. The lives of famous personalities have quite often been a symbiotic relationship with their followers, and have often been impacted by their possessive and fanatical supporters. There are enough examples in contemporary society where glittering careers have been cut short because the concerned big shots fell afoul of their 'own'.
Examining this intriguing phenomenon of a star and his crazy fan, director Maneesh Sharma, with a body of good and interesting films behind him, showcases his biggest lead artiste of all in a film which takes a close, inward look at a successful hero's life, aptly titled 'Fan'.
Close to touching the silver-jubilee stage in his hugely successful film career, Shah Rukh Khan is today in an enviable position to go back in time and reprise some of his erstwhile hit characters for his fans, who are spread over a generation and more in his case.
His latest film carries shades of his 1993 blockbuster 'Darr', as far as the stalking, fanatically-loving character of the fan goes. Remembered till date for his chilling, control-freak kind of a role in psychological romantic drama, which also had Sunny Deol matching his brawn and wits, Shah Rukh had walked away with the honours, rather effortlessly then.
Something similar happens in this movie too, where a North Delhi-based middle-class family guy Gaurav Chandna, played by a buck-toothed Shah Rukh is a total fan of superstar Aryan Khanna, his other role. Having won a local competition by mimicking the star's dance moves and action sequences, the callow youngster decides to go to Mumbai to meet his hero in flesh and blood and express his undying admiration for him.
Like a true fan, he goes to ridiculous lengths by wanting to travel ticketless like his idol and also stays in the same hotel where the then struggler had put up, prior to his amazing ascent to cinematic heights.
The film warms up only by then, from the conventional story-telling point of view as the mad cap supporter is brought to senses with a rude jolt when the star refuses to acknowledge his one-side love and is dismissive of his manic passion.
The tables are turned and the jilted look-alike now swears revenge, seeking to bring the star to his knees and seek an apology. How the film pans out on this premise and travels the rest of the course, with its pacy twists and turns forms the rest of the film.
Drawing liberally from real-life anecdotes, Shah Rukh aims a lot of darts at his own persona – including his celebrity marriage dance commitments and attitude-throwing behaviour with senior officials, who try to bail him out during his cat-and-mouse games with his fan.
Performance-wise, he contrasts the two roles rather well, the fan being the better evolved as he is the pivot of the entire movie. As a star, he plays himself, one surmises, with a young set of kids and a Gauri Khan look-alike for the family characters to be placed appropriately.
On the weaker side, the lenghty action sequences, where the stunt director seemed to have lost track of time in a foreign location and the repetitive techniques of playing catch up seem a drag. But one thing is evident– Shah Rukh, mindful of his recent lacklustre releases has worked harder than before to show that he still packs a punch for his loving breed of fans.
Movie Name : Fan
Cast : Shah Rukh Khan, Waluscha de Souza and Shriya Pilgaonkar
Direction : Maneesh Sharma
Genre : Drama-thriller
Likes : Shah Rukh Khan, a double delight for his fans
Dislikes : Long action sequences towards the climax
Subscribed Failed...
Subscribed Successfully...