Apart from Katappa killing Baahubali, here are other unanswered questions we hope to find answers for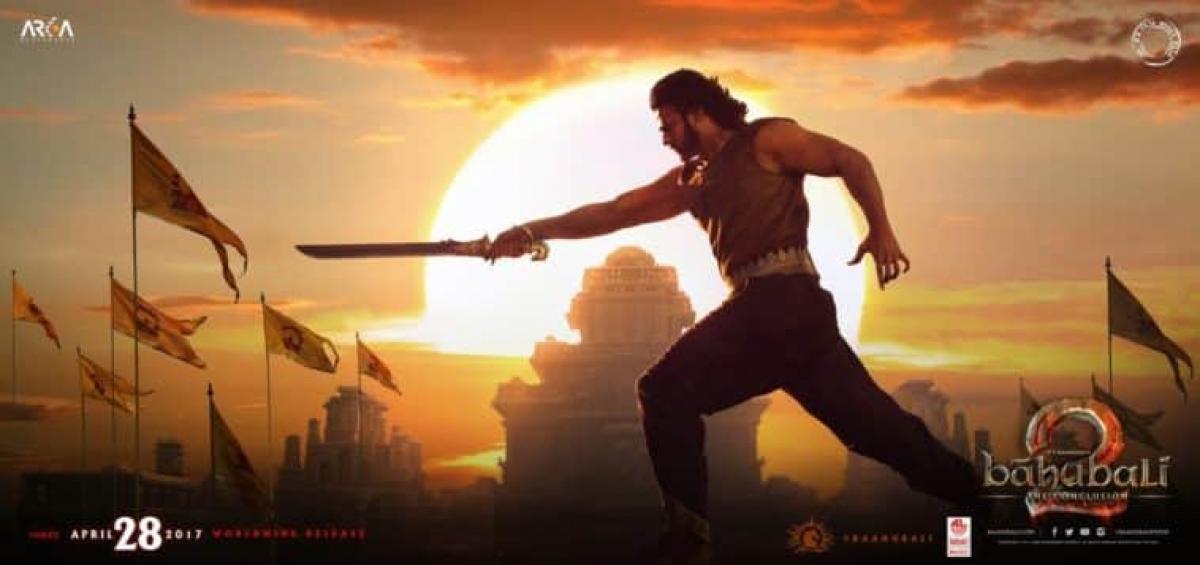 Highlights
Why did Katappa kill Baahubali? This has been the question running among the fans for over two years ever since SS Rajamouli\'s Baahubali released in 2015.
Why did Katappa kill Baahubali? This has been the question running among the fans for over two years ever since SS Rajamouli's Baahubali released in 2015.
Now, that the movie is two days away from release, the moment has come that the mystery will be uncovered. However, that is not the only mystery that needs to be resolved as the story has several other important unanswered questions which have been overshadowed with the Katappa mystery.
Also Read: Things you don't know about Baahubali 2
Let's take a look at some of the other mysteries we hope to be answered in Baahubali 2:
Bhallaladeva's wife:
While it was depicted that Bhallaladeva was upset with Devasena for choosing Baahubali over him and had her chained for 20 years but it is also shown that he has a son, Prince Bhadra, whom Shivudu beheads with Kattappa's sword.
However, Bhallaladeva's wife has never been mentioned in the movie. It will be interesting to know more on the same in the sequel.
Bijjaladeva's intent to kill his wife Sivagami:
A promo video of Baahubali 2 showed Bijjaladeva wanting to have his wife Sivagami dead and he suggests the same to his son Bhallaladeva. But the reason behind it is to be uncovered.
Avantika's Army:
The first installment showed Avantika as a member of a secret Army fighting for a cause which is to rescue Devasena from Bhallaladeva but their sources of loyalty towards Devasena is unexplained.
Sins of Sivagami:
In the opening scene of Baahubali, Sivagami is seen coming out of a secret cave at the waterfall and eventually sacrifices her life protecting Baahubali's son.
Before she drowns, Sivagami prays to Lord Shiva asking to keep Mahendra Baahubali safe and take her life instead for the sins she committed. Whats sins did she commit?
Did Baahubali find out about Bhallaladeva's true intent?
In the movie, Bhallaladeva was shown to be the one to cross any line to become the king of Mahishmati and even attempted to kill his brother Baahubali. However, Baahubali seemed oblivious of the fact. Did he ever find out the true colours of his brother?
Also Read: Prabhas' Baahubali-The Conclusion ticket prices soar
Amarendra Baahubali's death:
Bhallaladeva in his everyday ritual of torturing Devsasena claims that no one remembers Baahubali in Mahishmati except for him and her. However, he even says that he hopes to meet him once again so that he can kill him 'again'. While Katappa is shown stabbing Baahubali, there is mystery surrounding his death.
Interested in blogging for thehansindia.com? We will be happy to have you on board as a blogger.