Bigg Boss Telugu Season 2: Episode 51 Highlights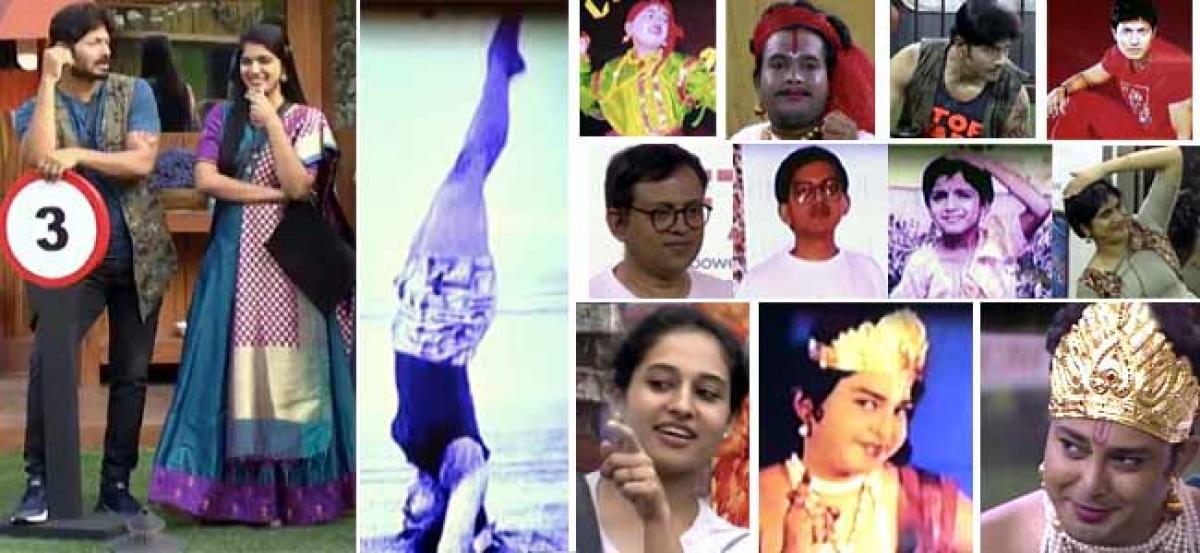 Highlights
Bigg Boss telugu season 2 The latest episode started with the song Paadam Etu Potunna from the movie Happy Days Every housemate has become emotional when they listened the song
The latest episode started with the song Paadam Etu Potunna from the movie Happy Days. Every housemate has become emotional when they listened the song.
The most interesting task that Bigg Boss has announced in the latest episode is connected to the nominations. Bigg Boss sent 12 ranking poles to the house and asked the housemates to stand rank wise. The housemates should assign ranks in their own considering their own performance in the house. Bigg Boss clearly mentioned that no two persons will have to share a single rank.
In the process, everyone has taken their own ranking and gave their valid reasons for the same too. But there seems to be a problem with the third position as Kaushal and Deepthi Nallamothu argued among eachother that both wanted the same rank. As no one is ready to compromise, Bigg Boss announced that both of them were nominated directly.
Tanish took the first position while Pooja Ramchandran took the 12th position. The people who were in the nominations this time are Kaushal, Deepthi Nallamothu, Ganesh, Babu Gogineni and Nandini.
Later on, Bigg Boss has played an AV of childhood pictures and family pictures of all housemates in the plasma television. In order to re-live the memories of the past, Bigg Boss has given a task to the housemates to recreate the look of the childhood pictures. All the housemates have posed like how they looked in the childhood.
Nutan Naidu and Shyamala yet to make their entry into the house.