Bigg Boss Telugu Season 2: Episode 50 Highlights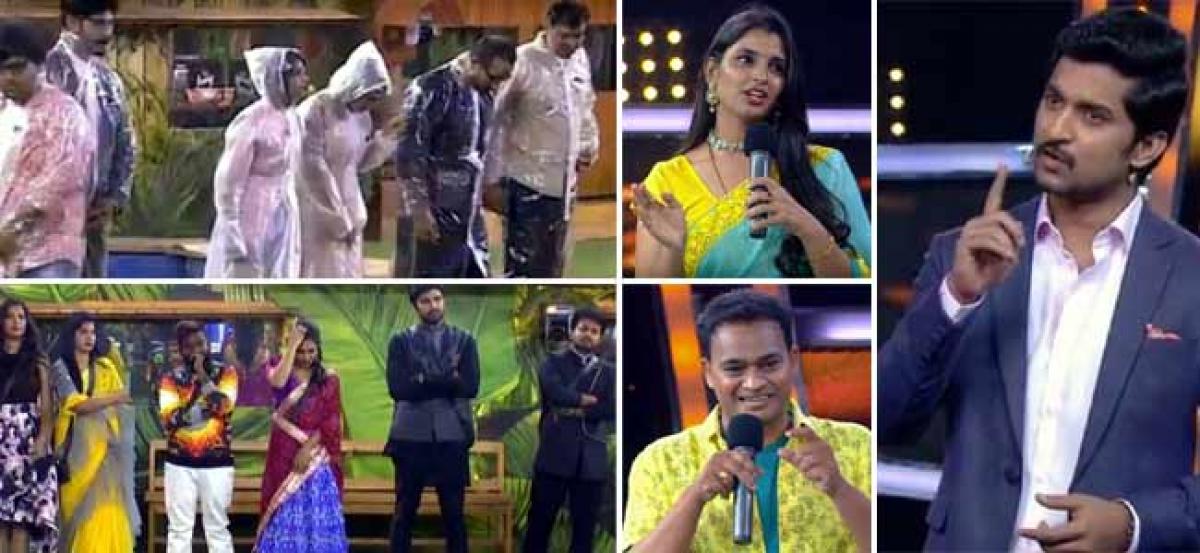 Highlights
The 50th episode of Bigg Boss season 2 turned out to be an interesting one as the eliminated housemates made their entry back into the house
The 50th episode of Bigg Boss season 2 turned out to be an interesting one as the eliminated housemates made their entry back into the house. Amidst a lot of expectations, Nutan Naidu and Shyamala entered Bigg Boss once again and it has been a big surprise for everyone in the house. Like never before, 11,79,69,421 votes were polled during this voting and it has been a big surprise for he entire Bigg Boss team.
As usual, Nani started the episode with a task for the housemates. Nani has asked housemates to throw balloons on those housemates whom they wanted to eliminate. The housemates also have to give a reason for the same. Everyone has given their own reasons for chosing the housemates to be eliminated.
After the task, Nani revealed that there is no elimination in the house and announced the comeback of Shyamala and Nutan Naidu.