The epidemic called Uddanam Nephropathy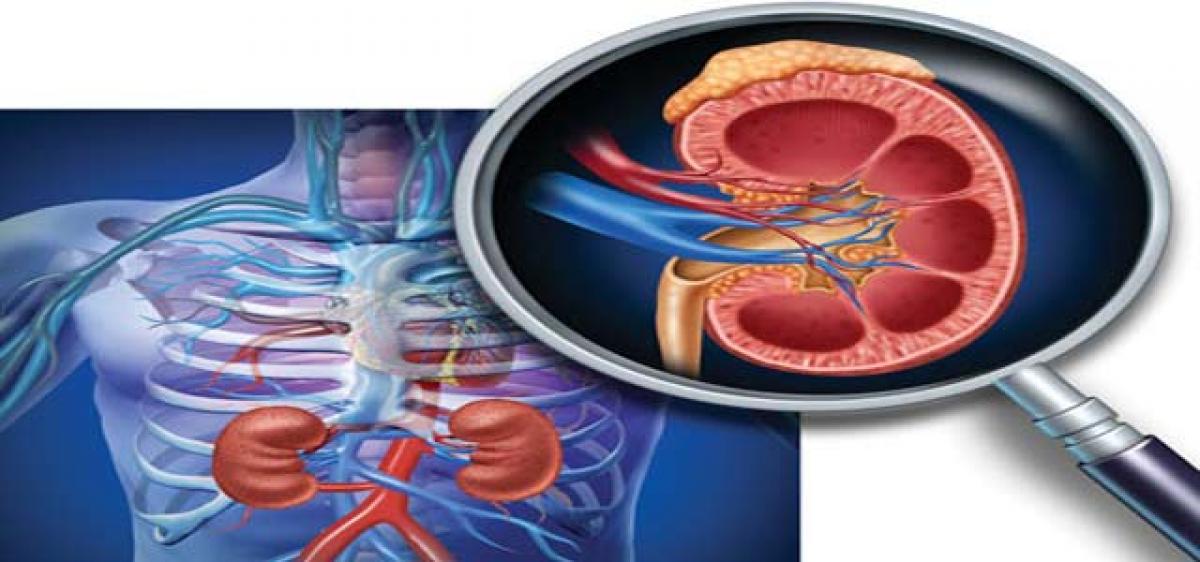 Highlights
Pawan Kalyan's visit to north coastal Andhra Pradesh has once again brought to fore the vexed issue of dozens of villages in several mandals of Srikakulam district suffering from Chronic Kidney Disease of unknown etiology (CKD). 
Pawan Kalyan's visit to north coastal Andhra Pradesh has once again brought to fore the vexed issue of dozens of villages in several mandals of Srikakulam district suffering from Chronic Kidney Disease of unknown etiology (CKD).
The problem is so serious that it has attracted international concern. Even World Health Organisation (WHO) has taken up the problem. The epidemic is called Uddanam Nephropathy. This nomenclature was adopted at the 2013 World Congress of Nephrology.
But, Uddanam region is not unique for such an epidemic. The world has several such areas endemic with chronic kidney disease.
Various types of CKD include Mesoamerican Nephropathy (MeN) in the Central American countries, Balkan endemic nephropathy (BEN) in the Balkan States, Itai–itai nephropathy in Japan (caused by ingesting rice contaminated with cadmium), aristolochic acid nephropathy (AAN) in Taiwan, China, Belgium and other countries worldwide among users of herbal medicines, Uddanam endemic nephropathy (UEN) in India, and Sri Lanka nephropathy (SLN) in Sri Lanka.
The Uddanam kidney epidemic is a serious public health issue. Though some effort was done earlier to probe the problem, serious inadequacies still plague the efforts to tackle the problem.
Estimates suggest that about 4,500 people died of renal failure in the last decade in this region. Even conservative estimates suggest that a third of population in Uddanam region suffers from CKD. Around 120 villages in six mandals are affected by CKD. The endemic mandals are Itchapuram, Kanchili, Kaviti, Mandasa, Sompeta and Vajrapu
Kotthuru.
The traditional causes of CKD include diabetes, hypertension, primary glomerular disease, or obstructive nephropathy. But, the CKD found in Uddanam region is not attributed to any of these reasons.
The causes of Uddanam nephropathy still remain elusive despite several studies. Writing in the 'American Journal of Kidney Disease,' Anirban Ganguli, Georgetown University (May 2016), says, "Although the association of specific occupations with endemic nephropathy has highlighted the issue of environmental toxins and heat stress, the cause of Uddanam nephropathy is still an enigma."
The report further stated that while chemical analyses of cultivated rice or drinking water from the endemic region have been negative, the concern of environmental pollution with chemical pesticides and heavy metals remains because this was not assessed in these studies.
Even the study done by Harvard Medical School and KGH, Vizag, concluded that the rate of incidence of CKD is highest in Uddanam region in the country. But, the study is inconclusive as far as identifying the causes for it.
The lush green picturesque Uddanam region is known for coconut and cashew plantation. The name Uddanam means a beautiful garden.
But, the lives of poor agricultural communities in this region are certainly not beautiful due to this mysterious epidemic. The State and the society have a responsibility to bring meaning to their lives by addressing the problem.
Studies showed high levels of silicon in the water. Initial research interpretation attributed this to be the cause for Uddanam Nephropathy. But, still researchers have not established anything conclusive.
Experts feel that Uddanam nephropathy is attributed to multi-factorial etiology which means multiple causes behind the epidemic. It only indicates that it is a much bigger problem than what is comprehended so far.
Despite such a gravity of the problem, sustained research, adequate medical management facilities and other support services are found wanting in the Uddanam area. The public health dimensions of the problem still need greater attention from the governments.
Though the causes are still elusive, the debilitating impact on the social and economic life of people in the region is of grave concern. Livelihoods are shattered. People are driven to the brink of penury.
The region is stigmatised. No one would like their children to be married into the families of the region. The medical research fraternity has to find out the cause and solution to the epidemic.
But, governments need not wait till then. There is much that can be done to ameliorate the plight of Uddanam region.
An International Expert Consultation on Chronic Kidney Disease of Unknown Etiology that looked into the epidemic in Sri Lanka and Central America offers some useful insights for public health policy in Andhra Pradesh too.
Develop a robust surveillance system to understand the burden, geographical distribution and time trends of CKD.
The surveillance system should be linked to monitoring of potential toxins in food, water and the environment, and provide a platform for long-term research to understand the role of potential risk factors and document the usefulness of ongoing interventions.
Establish a consortium of national/ international researchers to conduct long-term interdisciplinary research. CKD is a complex disease and there is a need for sharing expertise across disciplines and countries to accelerate knowledge dissemination to guide the research agenda and help solve the mystery in CKD. The WHO facilitates researchers from global CKD hotspots to engage in research exchange.
Strengthen the implementation of available interventions; namely, early detection and management of CKD in the early stages and dialysis in the late stages. In addition, prioritise the provision of safe drinking water and food in the affected areas and ensure sustainable agricultural practices based on the current status of knowledge and evidence. An evaluation component should be built into these interventions to understand their impact and modify the interventions if needed.
Provide social support at three levels – patient, family and community. Build the capacity of existing community-level workers, appoint trained paramedical personnel and social workers in appropriate locations, and expand and strengthen social support services and resources. Develop a sound communication strategy to destigmatise the disease. Livelihood generation in affected
areas is also recommended.
Strengthen/expand human resources at various levels, such as nephrologists, renal care nurses, social workers at the nephrology units and field level to enhance the coverage of renal care services and provide psychosocial support to patients and families.
Develop a framework for monitoring and accountability to ensure timely implementation of the activities. A three-tier system is proposed, consisting of a National Committee on CKD, an intersectoral coordinating mechanism coordinated by Task Force and an Independent Expert Review Group. The framework will have its set of performance indicators based on the National Action Plan. This will enable open and transparent measurement as well as communication.
The political system should refrain from empty rhetoric and blame game that will not offer anything for the victims of CKD. Instead, the political system should evolve a coherent response to the problem and implement holistic measures to mitigate if not prevent the suffering of Uddanam nephropathy victims.
Interested in blogging for thehansindia.com? We will be happy to have you on board as a blogger.